Math U See Algebra 1 and Math U See Algebra 2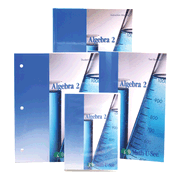 or Math U See Algebra I and Math U See Algebra II, are the math curricula that go before and after Math U See Geometry.  In other words, the normal sequence after arithmetic is Pre-Algebra, Algebra I, Geometry and Algebra II.  These are critical years in an adolescent's development.  This system is so well-designed and time-tested that almost all math students should follow this sequence, regardless of the curriculum used.
Did you come here to learn if Math U See Algebra is right for you?
If so, you're in the right place.  I'm going to give you the standard overview I give with all curriculum reviews, then I'll elaborate a bit.  If you still have questions – JUST ASK!  If you leave a comment I will get back to you in less than eight hours – every single time.
Math U See Algebra 1 & Algebra 2
Complete in Scope?

Works Well in a Cooperative Setting?

Homeschool Friendly Design?

Support for Independent Learners?

Multidisciplinary Approach?

Support for Different Learning Styles?

Value
Summary
Math U See Algebra 1 and Math U See Algebra 2 are both complete in scope. They contain everything in a typical high school study of Algebra. Cooperatives love Math U See for it's innovative approach and the savings they can offer their members who need only buy the student pack to take the class. Math U See is entirely suited for homeschool use, having been designed for that purpose from the beginning. Independent Learners can be accommodated easily with this curriculum. Math U See is much easier to incorporate into multidisciplinary unit studies than the vast majority of other math curricula. Like all Math U See curricula, Math U See Algebra I and Algebra II are multisensory in their approach and work well for the vast majority of learners. Math U See is an excellent curriculum, it's competitively priced, re-usable and holds its value on the second hand market. These things make it a great buy.
Comments Rating
( review)
Two Very Silly Questions Sensible People May Want to Skip Past
1.  How do I FAIL With Math U See?
That's easy.  In fact, people fail with good curriculum all the time.  You fail by not using the curriculum as intended.   To make the best use of Math U See you must choose the appropriate level, master the material in each unit before moving one, do the review exercises in each unit, and take the midterm and final exams seriously.
2.  How Can I Blow the Math Section of My SAT Exam?
Don't prepare for it.  Seriously, this works like a charm!  If you don't want a good score, then do not take an SAT prep course of any kind.  Even an inexpensive or free SAT Prep course will boost your score by hundreds of points.  Most homeschool students are studying higher level math by the time their SATs roll around, and NEED TO REVIEW the more basic stuff for a week or so before their SAT exam.
Back to the Land of Common Sense
Using Math U See is not a magic talisman against the things parents most fear, but it is an excellent curriculum.  Now that you're looking for an Algebra program for your student, you're not playing around any more – if you ever were.  This is important and you know it.   Let's get down to business.
Math U See Algebra is Complete in Scope
It is a complete High School Algebra Curriculum.  If you take Algebra 1 and Algebra 2, you'll be getting the equivalent of a college level Algebra 1 course.  Let that sink in a minute.  That's right, college courses move faster and cover a lot more ground in a single semester.  No, taking Algebra in middle school and high school doesn't mean you will necessarily skip it in college.  It means that when you do take algebra again in college you'll have a much easier time of it.   Some students skip merrily past college algebra to pre-calculus or calculus, but many more don't.  Please be realistic in your expectations from the start.
One of the benefits of Math U See Algebra and Geometry is that they marry well with the typical high school science sequence.  Typically kids study science in the following order: Physical Science, Biology, Chemistry and Physics.  Math U See is designed to make sure students encounter the mathematics they'll need to perform well in chemistry and physics.   The Math U See sequence is both complete and complementary to a typical course of study in science and social studies.
Works Well in a Cooperative Setting
Homeschool Cooperatives are one of the great ways that homeschool families pool resources, save money and find subject matter experts to teach topics they themselves don't feel confident teaching.  Math U See works great in a cooperative setting, particularly from Pre-Algebra onward.   Families realize significant savings when they only need to buy a student pack rather than an entire curriculum set.  Each unit lesson can occur at a weekly cooperative, with students going home to complete their exercises.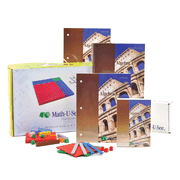 There is one caveat: two hours a week of instruction time is needed for mathematics.  Many cooperatives see determined to only give an hour to each subject.  This does not work well for mathematics.  The students need an hour for instruction and guided practice each week.  There also needs to be a second hour for tests and remedial assistance.  When this does not happen the results are less than optimal, regardless of the math curriculum selected.
Math U See Was Designed With the Home School Family in Mind
When I first started homeschooling I used quite a few curricula that were designed for schools.  This turned out to be a mistake.  These programs were more expensive, and they still had elements missing that were simply to expensive for a private person to afford.  These enhancements were sold to entire school districts, and weren't accessible to homeschooling families.  I learned a lot from these painful experiences.  Now "Is it designed for homeschools?" is one of the first questions I ask.
Steve Demme created Math U See with the homeschool family in mind.  He improved and expanded upon his original product until he had a series of curriculum for each school year, Pre-Kindergarten through to High School Graduation. 
Math U See Algebra 1 & 2 Curriculum each consist of manipulatives, and Instruction Pack and a Student Pack.  The Instruction pack consists of DVD lessons to teach the parent how to give each unit lesson and a Teacher's manual with a written explanation of the material in each lesson, extra exercises and all the answer keys.  The Student Pack consists of the Workbook and Test Booklet.  If a family has an additional student, all that is needed is an additional Student Pack.
Math U See Algebra I and II are complete.  Everything a homeschool family needs is included, and because it's actually intended for home use, it works very well.  The program is flexible and fits in well with many different styles of homeschooling.
Independent Learners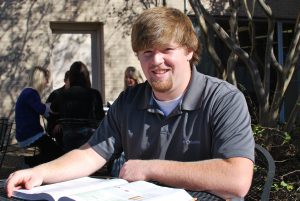 aren't frustrated by Math U See.  What generally happens is that independent learners discover that the DVDs that are ostensibly intended to teach their parent how to deliver the lesson are the perfect way for the independent learner to start on his own.  They are.  Independent learners can and do simply watch the DVD, look at the material in the instruction book, try a few exercises and then begin their lessons.
Independent learners are like that.  The point is, independent learners function well within Math U See.  My children even took their tests within Math U See on the honor system and asked me to grade them when they were done.
Full disclosure – I'm an easy grader.  I give half credit for any "do-overs" that are correct.  This system means my independent learners are motivated to figure out what they've done wrong and bring the corrected work to me as fast as possible.
One warning, however.  My web crawling research on the internet revealed that answers to Math U See Algebra tests are very popular searches!  This means that some students are using the internet to answer their test questions, not their knowledge.  Be a little suspicious if your kid doesn't show his work on an Algebra test!  
Math U See is Not a Multidisciplinary Algebra Program.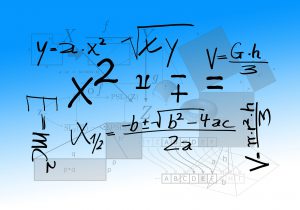 Those are scarcer than hen's teeth!  You might reasonably ask why I would have such an unreasonable evaluation rubric for a math curriculum.  I'll tell you: I love a multi-disciplinary approach.  It's my shtick.  I know – based on extensive experience – that students learn better when mathematics, science and social studies are taught together.   This post is too long, so I will simply say that Math U See is good for multidisciplinary unit studies because the material in Math U See is organized in a logical manner.  It is much easier to take a unit from Math U See and use it to augment a unit study that includes a practical application of mathematics.  Furthermore, Math U See does have a lot of direct practical application exercises in statistics, chemistry and physics.
If you love to combine subjects for greater efficiency and more effective learning, Math U See Algebra can be a good tool.  Speaking of which, let's talk about
Different Learning Styles
Math U See incorporates a multisensory approach, complete with visual, aural and tactile modes of instruction.  It doesn't get better than this.  This curriculum is designed to work with all types of learners to optimize their success.
It's an Excellent Value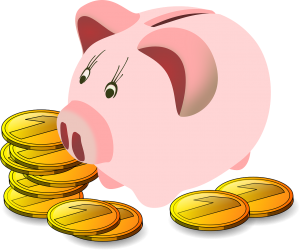 for all the reasons I've already given, but there's more.  Of all the curricula I've ever bought, Math U See has held its value the best when it came time for me to resell it.  That's right.  Resell.  I am a skinflint.  I buy second hand when I can, and I resell curriculum when I'm finished.
I have also been able to use Math U See for more than one student.  I do not permit my children to mark in workbooks.  They do all their work in composition notebooks and keep their workbooks pristine for the next child.  I have even loaned out my Math U See to another family for a year in exchange for something else I didn't want to have to buy.  The dollars I've spent on Math U See have been really, really well spent.
In addition, copy and use this coupon code for free shipping on orders over forty dollars: 376782
This offer expires very soon.  (Not kidding!)
Copy and use this coupon code for free shipping on order over one hundred dollars: 376778
This offer expires on April 30th, 2017.
In Closing
Yes, I threw in some coupon codes for free shipping – but you really do have to buy now to take advantage of that.  That's not a sales pitch – that's reality.  It turns out that April is one of the slow months for book and school supply purchases.  There are some minor and huge sales going on at Christianbook.com right now.  Later in the year the deals won't be quite as good.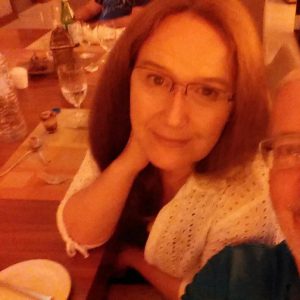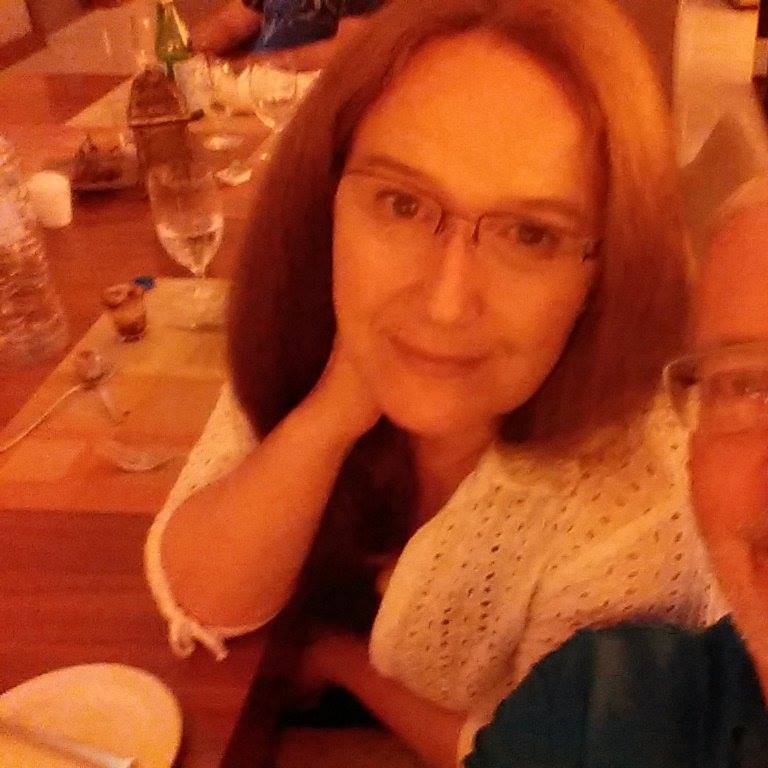 As always, please let me know if you have any questions, and if you've used this curriculum please leave a review.  I love hearing from you!
All the best,
Elizabeth
Comments Rating
(
reviews)