Build Your Support Network First!
Hah, got you!  You didn't expect that piece of advice, did you?  I mean it though.  I am not kidding.  You are gonna need your peeps.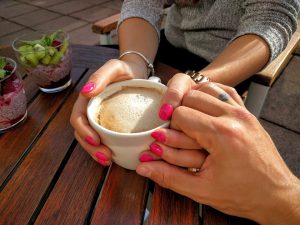 Ideally both parents agree to homeschool.  A large percentage of new homeschooling moms are afraid to admit to their husbands that they had a rough day, or that they are facing any challenges.   They know that if they admit the task is daunting, he'll eagerly suggest that she give up and enroll the kids in school the next day.  Yes, they both agreed to homeschool, but in many cases they didn't both commit...
---
"How was your day, Dear?" Bob inquires as he contemplates the smouldering ruins of the family dinner.
"Oh fine, Darling.  Nary a hiccup." comes the breezy reply.
Night after night!
---
Get on the same page with your spouse. Homeschooling is challenging, but it's well worth it. The parent who does the majority of the teaching needs to be able to safely admit things aren't going perfectly.  In that manner the two of you can be mutually supportive and solve the problems that come up together.
If you are lucky you can afford help or you are blessed with supportive family and friends.  My husband's mother lived with us.  Although she was physically frail she possessed a keen intellect and often helped teach spelling.  Her presence in our home meant we always had an adult at home, even if I had to take one child to an appointment or run a brief errand.  Many homeschooling parents actually do little or no teaching.  They hire a teacher or tutors for specific subjects, enroll their kids in classes online, or participate in very comprehensive learning cooperatives.  All these people form a protective and nurturing environment for your homeschool.  They are your support network.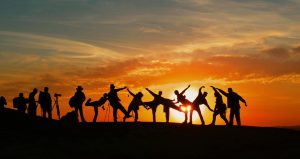 You need your network, because you will need help from time to time.  You will need a sympathetic ear, advice, and sometimes even a substitute teacher.   You will also want lots of good quality relationships for your homeschooled children.  Intelligent, caring, well-adjusted adults are a great source of social development opportunities.
There's one more vital element to a homeschool support network.  Join a Homeschool Organization.  I have belonged to the Homeschool Legal Defense Association from the very first day we decided to homeschool.  Due to their excellent support I always knew what my legal responsibilities to the state and local school board were.  I also had expert legal advice, and the knowledge that my dues protected less fortunate homeschool families from abuse.
Next week I'll write about finding curriculum.  Follow on topics will include setting up a place to learn, joining or forming cooperatives, and hiring tutors.  Be encouraged!  You are not the first person to start this homeschooling journey.  Many, many have gone before, and we all want you to succeed!