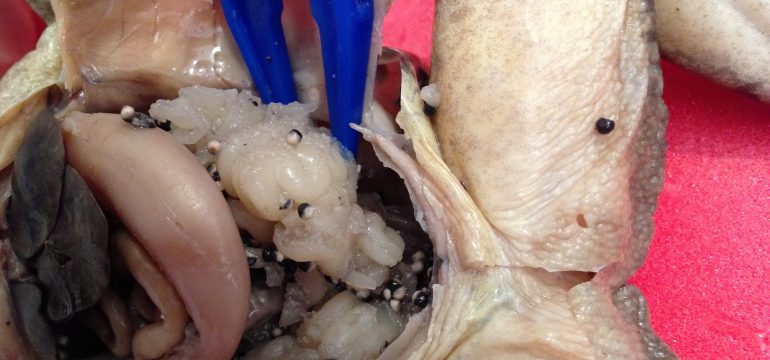 Exploring Creation with Biology - Apologia
Complete in Scope

Cooperative Friendly

Supports Multiple Learning Styles

Supports Multidisciplinary Approach

Value
Summary
This curriculum is exactly what it purports to be. It is a thorough college preparatory course in biology. It works well in a cooperative setting, but many cooperatives prefer Abeka for an even lower cost and wider availability on the used market. It supports multiple learning styles exceptionally well, but could do a little more for students with severe learning disabilities. It is not designed for a multi-disciplinary approach, so incorporating it with other subjects would require ingenuity on the part of the parent/teacher.`Apologia Science Curricula are all exceptional values, because the entry level cost is very low and helpful, reasonably priced add-ons can be added as needed.`
Comments Rating
( reviews)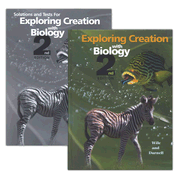 Apologia Biology Reviews aren't hard to come by.  I'm reviewing this product because I think most reviews of Apologia Biology are incomplete.  They don't tell you just how comprehensive this curriculum is, or how hard the publisher has worked to make it user friendly for the frugal homeschooling family, the learning disabled student, the busy, overwhelmed homeschooling family, the terrified of having to teach science homeschooling family and the "we love everything science" homeschooling family.
Above and to the left is pictured Apologia Exploring Creation with Biology Basic Set (2nd Edition).  This set consists of the bare minimum you would need to use the program in your homeschool.  While the price fluctuates moderately, today it costs a mere fifty eight dollars.   What do you get?  You get the textbook with academic and lab exercises, a test booklet and answer key.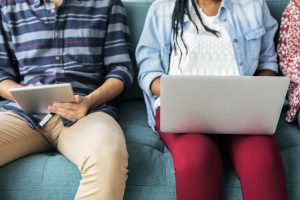 If your homeschooler would be comfortable with a paperless version delivered by cd-rom on his computer, then you may choose Exploring Creation with Biology, 2nd Edition, Full Course CD-ROM, Version 9.0 This product includes web page style navigation and extra video explanations which are not in the book.  There are actually two CD's, the interactive CD-ROM textbook for the student and another CD for the parent/teacher with the printable tests and answer keys.  Since this material is in an adobe file, I never printed my children's tests.  I emailed them the files, they took their tests and emailed them back!  The electronic version is slightly less expensive than the print version, and my family found it to be far, far easier to travel with.
Either of these two products will provide you with a comprehensive college preparatory study of biology.   They are both designed to develop a strong background in the scientific method, the five-kingdom classification scheme, microscopy, biochemistry, cellular biology, molecular and Mendelian genetics, evolution, dissection, and ecosystems. The hardcover and CD-Rom courses are identical in terms of what is taught.  Both place a heavy emphasis on scientific vocabulary, and contain higher-order thinking questions. Human anatomy and physiology are taught separately in another excellent course offered by Apologia. Most colleges do not consider human anatomy and physiology to be a part of a college prep biology course.
Both CD-Rom and hard-cover student texts contain all student material, on-your-own questions and solutions, laboratory exercises, and chapter study guides. They both feature color illustrations and diagrams.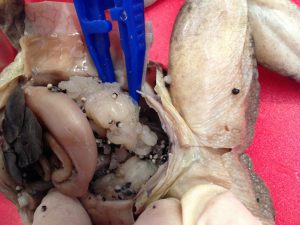 If this was all Apologia Biology offered, I would have been a happy customer.  My eldest daughter and I enjoyed this course immensely.  The truth is, what we really enjoyed were the lab exercises.  We went a little nuts and bought a microscope, Apologia Biology Lab Set with Prepared Slides and Apologia Biology Dissecting Lab with Specimens.  It was fun.  Fun, but not necessary.  We could have been just fine with internet resources, which would have provided all the images needed to cover the same material, and even videos of dissections.  That being said, we both built great memories, and she made straight A's later on in college biology!
Apologia offers other products which are helpful to busy, non-science-minded homeschooling parents.  Lesson planning used to be a huge source of anxiety to me when I first started homeschooling.  If we had been doing biology in that first stressful year, I would have loved to have their Daily Lesson Plans for Exploring Creation with Biology (2nd Edition).  They provide detailed, step-by-step, daily instructions on how to work your way through the material like a pro.  For the parent who wants the course taught via professional videos, Apologia has created this Exploring Creation with Biology 2nd Edition Video Instruction DVD.  Video instruction has become a very popular option for some parents.  This series thoroughly covers the entire text, is delivered by an expert in biology, and is features locations all over the world.
The Exploring Creation with Biology 2nd Edition Video Instruction DVD is perfect for visual and auditory learners.  English as a second language students, visual and auditory learners could also benefit from Exploring Creation with Biology, 2nd Edition, Companion CD, Version 9.0 My daughter, who is very hands on and learns best by doing, got a great deal out of the biology lab exercises, Apologia Biology Lab Set with Prepared Slides and Apologia Biology Dissecting Lab with Specimens.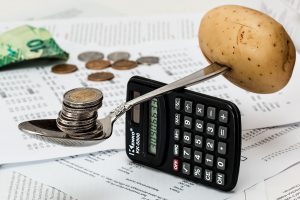 In general, this is a curriculum which is remarkably affordable, and yet has accommodations for special needs and homeschooling parents who don't feel prepared to teach biology.  In terms of flexibility and value, Apologia Science stands out from all other homeschool science curricula.  I struggle to find something critical to say, and I find that the program's biggest failing is that it's not as well marketed as some of its competition.   Few people realize that because of the modular nature of Apologia's add-on options, homeschool families can design their own Apologia Biology Curriculum.  One of the things I appreciated most is that I was able to use all four of the Apologia Science Curricula I purchased at least twice, then resell them on the second hand market for about half my initial investment.  This frugal homeschool mom was very pleased.
I've created an option for reader reviews of Apologia Biology down in the comment section.  I REALLY, REALLY WANT YOUR REVIEWS if you've used Apologia Science before, but if you haven't, will you please leave the # of stars option alone and simply leave a comment?  I answer all questions within about twelve hours, and I love getting reader feedback of all types.  Please drop me a line!
All the best,
Elizabeth