Brain Science to the Rescue

Researchers tell us our brains are vast three dimensional webs of connections.  The more connections we have, the more intelligent we are.  Making homeschool lesson plans more effective is easy when we leverage this way of thinking about our student's brain. We can connect what we are teaching to what the student knows, we can connect two or more subjects and teach them in an intertwined manner, and we can teach a discrete idea or skill in a multi-sensory manner, deliberately stimulating as much of the student's brain as possible when we introduce a key fact or skill.  Each of these highly effective tactics have their place in your repertoire of teaching strategies.  Let's examine them individually.
Build on What the Student Knows
If you want to teach the relationship between rate, distance and time, you really should talk about automobile travel first.   Why?  Because by the time you're teaching kids that R=D/T, where R is rate of travel, D is distance and T is time, the students have already logged thousands of hours of car travel.  They've whined, "How much longer?"  They've pleaded to stop at the next rest stop for a bathroom break, noting how far away it is and how fast the family car is traveling. In short, They know everything about the all important relationship between rate, time and distance, save the formula.  Teaching that is a piece of cake, if you begin the lesson with a practical example involving a car trip.  In this manner your lesson will not seem like new information to the students.  They'll see you're just building on what they already know.
Almost every lesson in every subject can begin in this manner.  Think about what the student already knows.  If the concept is an abstract, such as a math formula, make your example concrete.  (Whenever possible, always teach mathematics by leading with concrete examples and mapping the examples to the desired abstract concept.)   If the lesson is about a point of history the student has not studied, introduce the events in the context of their similarity to a familiar event, or the affect the historical event had on current conditions.  If the lesson is about science, look for an invention, news article or practical application.  Lead with experiments, follow with discussions, textbook readings and exercises.  These practices will make learning exponentially easier for your homeschool student, because they are in tune with the way the human mind naturally acquires new information.  There is an added benefit: using this method will increase the trust and respect between you, the homeschool educator, and your pupil.   The student will recognize that she or he is learning faster and easier than ever before!  This will increase the degree of cooperation between the two of you, making your homeschool days much pleasanter.
To Amplify that Sense of Cooperation and Trust Between You, Combine  Subjects.
Teach language arts with the social sciences, such as history, government and civics.  Teach mathematics with science and engineering.   Connect every subject you can to your student's actual interests.  Your student will immediately see the benefit, because this tactic reduces the number of lessons and assignments, while covering all the necessary material.  There's an additional benefit – this tactic makes learning more enjoyable.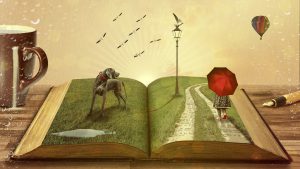 If English papers are written in support of a social studies class, then the question of what to write about all but vanishes!  If the literature studies are related to a period in history or social phenomenon, then the student's understanding of both subjects is enriched.   I typically place two grades at the top of each paper, one to grade the quality of the composition and the other to grade the substance of what the student has written.  It doesn't matter if the student prefers language arts or social studies, when the two subjects are intertwined the lessons and assignments become more reasonable, interesting and efficient in the student's mind.  That's a big win!
Science, engineering and mathematics are natural pairings.  Again, the sheer efficiency of the coupling will win your student's heart and give you both more time.  Remember earlier, when I pointed out that the mind accepts abstract concepts (math) more readily when they're taught in the context of concrete (science and engineering) examples?  Well, that's not the only reason to teach these subjects simultaneously.  Industries around the world are frustrated by the number of potential employees who can not apply their abstract knowledge to solve real world problems.  Scientific applications of mathematics are generally higher-order, multi-step problems.  Students need practice in order to become proficient.  Further, when you teach mathematics with science and engineering you'll never have to answer the question, "When am I ever going to use this?"  You won't have to explain to your mathematically inclined students why they must knuckle down and complete their science exercises either!  Obviously, nothing explains the abstractions of mathematics more effectively than a concrete example from the hard sciences.
Memorization is Easy When You Understand How the Brain Incorporates New Knowledge
I've saved the best for last.  Have you ever struggled to learn something everyone else seemed to "get" easily?  Have you ever needed to have something shown to you in several different ways?  Are you a "hands on learner?"  Do you remember everything you see and forget everything you hear, or is it the other way around?  Does color help you or distract you?  Do you need to say something over an over to remember it?  Do you need to write a fact again and again just to use it to pass a test?  I could go on and on, but you get the point.  Every student has these challenges, some more than others.  Your homeschooler is no different.
Every student learns faster when memory tasks are presented in a multi-sensory way.  You want to "light up" as many different locations in the student's brain as possible simultaneously.   Let's say that you want to teach your student all the "plus nine" addition facts.  In order to do this in a multi-sensory way, you need to have the student state each problem aloud as she or he solves the problem with an abacus or with cuisenaire rods.  (Just two possible manipulative choices among many)


"Two plus nine  equals eleven," the student might state, while manipulating an abacus to solve the problem.  Immediately following, the student might write and state somewhat differently, "Nine plus two equals eleven."   Note that the student is manipulating concrete objects and visually observing nine actual objects grouped with two others to form a total of eleven.  The colors of the abacus emphasize the visualization of base ten in the answer, where the student sees one ten and one unit.  By speaking the words, the student's language center is stimulated, and when the student converts the answer from nine plus two to two plus nine, analytical thought processes are activated, and speaking the fact again while writing out the math sentence in numerals and symbols causes the student to think about the fact in still another way.  All of these physical movements, coding, rearranging and coding yet again lights up the student's brain in a big way.  Trust me, the kid will learn facts faster than ever before.   You can learn to present spelling, all the math facts, phonics and much more in a manner than engages a much greater percentage of your student's brain than ordinary lessons.   Your student will be amazed at how easily she or he learns.  You will both have fun, and you will spend less time on these previously mundane memorization facts than ever before.
You are Going to do Great Things in Your Homeschool, One Day at a Time.
In the months to follow I will elaborate on these three powerful teaching techniques.  In the meantime I encourage you to brainstorm about building your student's next lesson on the foundation of what she or he already knows, combining subjects to leverage greater productivity and enjoyment, and engaging as much of your student's brain as possible when you work together to memorize material.  You can become the kind of exciting, creative, inspiring educator your homeschooler deserves.  You don't need more materials or better curriculum.  You can do amazing things when you understand how people learn, and begin applying this information in practical ways.
Please let me know what you think of this post, tell me about your own experiences and let me know what you would like me to write about next.  I would love to hear from you.
All the best,
Elizabeth