Math U See Geometry

There are a lot of geometry programs out there.  You're determined to make the best choice for your student.  Is Math U See Geometry the right choice for your homeschool?  We're going to take a quick look, then we'll slow down and talk specifics.  If you have any unanswered questions, let me know down in the comment section.  I read comments every eight hours, and I respond right away.
Here's a quick overview of the curriculum.
Math U See Geometry
Complete in Scope

Works Well in a Cooperative Setting

Homeschool Friendly Design

Supports Independent Learners

Supports Multidisciplinary Approach

Supports Different Learning Styles

Value
Summary
Math U See Geometry is a complete geometry curriculum. It would work well in a cooperative setting. Student and Instructor materials are sold separately, cutting the cost roughly in half for each participant. Each Unit is laid out in such a way that a weekly lesson to present material and answer questions are well-supported. Students can work independently through the week. Math U See was designed for homeschool use, so no awkward adaptation of institutional materials is involved. While Math U See was not designed for independent learners, many families use it that way - particularly for the later years when it's totally age-appropriate. Mr. Demme, the curriculum's creator, does include many practical word problems with multidisciplinary tie-ins. While this is not a multidisciplinary curriculum, its logical arrangement of the materials covered makes Math U See Geometry an excellent curriculum choice for inclusion in multidisciplinary unit studies. When it comes to supporting different learning styles, Math U See is the best. A multisensory approach which accommodates many learning styles is the curriculum's principle focus, and the results are fantastic.
Comments Rating
( reviews)
Complete in Scope
Math U See Geometry is a complete Geometry curriculum with the added benefit of many practical exercises.  The material is covered in a logical manner, each topic building upon the previously learned material.  While there is review material in every unit, Math U See is a mastery curriculum, not a spiral curriculum.  Each unit focuses on one skill, and students work to master that skill throughout the unit.   Students move on to the next unit when the material is mastered.  Because of the mastery system of learning it is very easy to find cogent explanations and for every geometry concept in the textbook.  The first three exercises in each unit are completely dedicated to the current topic, and review material in the subsequent exercises is clearly marked.  This logical organization of the textbook and exercises makes Math U See Geometry an excellent reference and a great tutoring resource.
Homeschool Cooperatives Love Math U See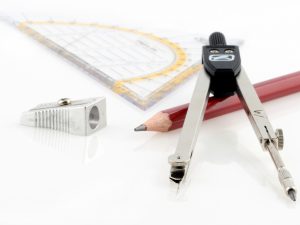 Each Unit is designed with a lesson and follow-on exercises that can be completed over the week.  This makes it tailor-made for a cooperative setting.   Cooperative members can save a bit of money, since the student materials and Instruction Pack can be purchased separately.
It was my experience that in a cooperative setting most math students do better with a full two hours of instruction, one on one help and test proctoring.  Math U See Unit lessons and a bit of guided practice fit well into a one hour block, testing and a bit of one on one tutoring fit well into the second.  Not every student needs that second hour, but many do.  Without that second hour parents must take responsibility for proctoring their students' tests and exams.
Designed with Homeschool Families in Mind
Mr. Demme designed Math U See for homeschooling families.  The program has been gently polished and improved upon over the last few decades.  It is geared to integrate well into many different homeschooling styles.  It now includes online resources which are not necessary but do appeal to some users.  The program is flexible enough to work with or without a computer, with or without the internet, in a technology savvy household or a remote third world village.  If you began homeschooling with the goal of enjoying a simpler, happier family life, a curriculum like this is a real asset.
Independent learners
can and do use Math U See.  The video instruction is intended to demonstrate to parents how to teach the material, but it works admirably to teach students directly.   Many parent-child teams begin watching the unit videos together in elementary school.  By the time students reach adolescence they often prefer to continue on their own.  These are the natural independent learners, and the easiest way to teach them is to provide what they need and get out of their way.  My independent learners took their tests on the honor system and graded them on their own.  I just proctored the midterm and final exams.  Other families prefer to proctor their independent learners' tests as a way of verifying their work.  This program is flexible, and families can easily implement a program that works for them.
Multidisciplinary Approach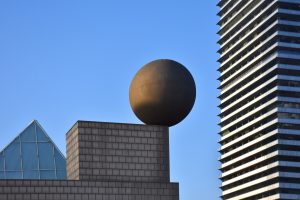 If you're one of the countless homeschool families who have discovered the beauty of unit studies – you may come to loathe your math curriculum choices.  If you love history through literature programs and other curricula that harness your children's enthusiasm for one subject to advance their academic progress across the board, the math curricula selection can be discouraging.  Only a few integrate math with other subjects, and those curricula are generally appropriate only for the most mathematically inclined families.  Math-U-See is a very good compromise for families that want to integrate geometry into their social studies, literature and science, but aren't STEM (Science, Technology, Engineering and Mathematics) subject matter experts.  The topics in Math U See are organized in a logical, easily accessed manner that makes it easy to integrate a specific unit of Geometry into a lesson plan with other subjects.  Further, Math U See features many word problems and practical application exercises that directly tie-in to science and real-world conditions.
What's Your Child's Learning Style?
Is your child visual? Aural?  Hands on?  Geography is often the point in mathematics where visual learners say, "I finally get it!"  Math U See has always been a leader in accommodating various learning styles, and Geography is no exception.  With lots of practical application, drawing and deductive reasoning, and formulas for the students who are more inclined to rote memorization, Math U See Geometry works for many different learners.  Many students find that simply watching the videos is all they need to succeed.  Others like to do the exercises in the book with a parent before tackling the independent work.  This is a highly adaptable program.
What's this Going to Cost Me?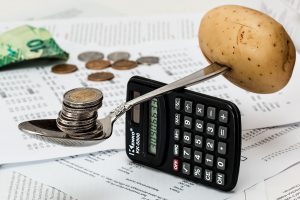 For most families homeschooling entails the art of creative finance!  We learn to be very frugal, get by with less and make the most of every dollar.  Math U See is a very good investment.  Of all the curricula you can purchase, this one will retain the most value for resale!  I've never resold anything that did better on the second hand market, although a few things have done as well.  In some cases I bought Math U See curriculum used and sold it for exactly what I had originally invested.  Yes, I love Homeschoolclassifieds.com.  The homeschool families who buy and sell there have always done right by me.
For frugal parents with multiple children, I suggest reusing Math U See Geometry for each child.  I would like to point out that there is NO REASON WHATSOEVER FOR A CHILD TO MAKE A MARK IN A WORKBOOK or TEST BOOKLET!  The sure and certain way to get in trouble with this mom has always been to damage one of your textbooks.  I realize that the workbooks an test booklets are sold as consumables, but you have every right to treat them as precious resources.  I always have my children do their math in composition notebooks full of graph paper.  They're going to need to work their geometry out on a separate piece of paper anyway – why mark up the workbook?  OK, that was my rant for the week!  I'll try to be more circumspect from here onward.  Just know that the more you save – the more you have.  I have loaned out my Math U See Curriculum to friends and still used it in subsequent years.  This kind of community cooperation saves everyone money!
OK, well that last paragraph told you more about me than you really wanted to know.  Yes, saving money is a passion of mine!
Where and How to Buy
You can buy Math U See Geometry from Amazon and from E bay.  If you do this I suggest that you make sure you're getting a good deal.  Comparison shop a bit.  I haven't been saving much from buying curricula from E bay.  Amazon – sometimes.  Just make sure it's really a good deal.  I have already made my pitch for Homeschoolclassifieds.com.  You know I love that site!  My most serious suggestion is that you consider buying the curriculum from Christianbook.com, even if you're not a Christian.  You can buy a great deal of curricula (both secular & Christian) and school supplies from them, all at very competitive prices.  They have a lot!  Their shipping is very reasonable.  They are rarely undersold – particularly when you take shipping into account.  My meticulous records show that I bought curricula from them almost every single year I homeschooled – and you had better believe I shopped around!
In Closing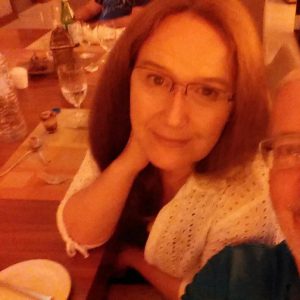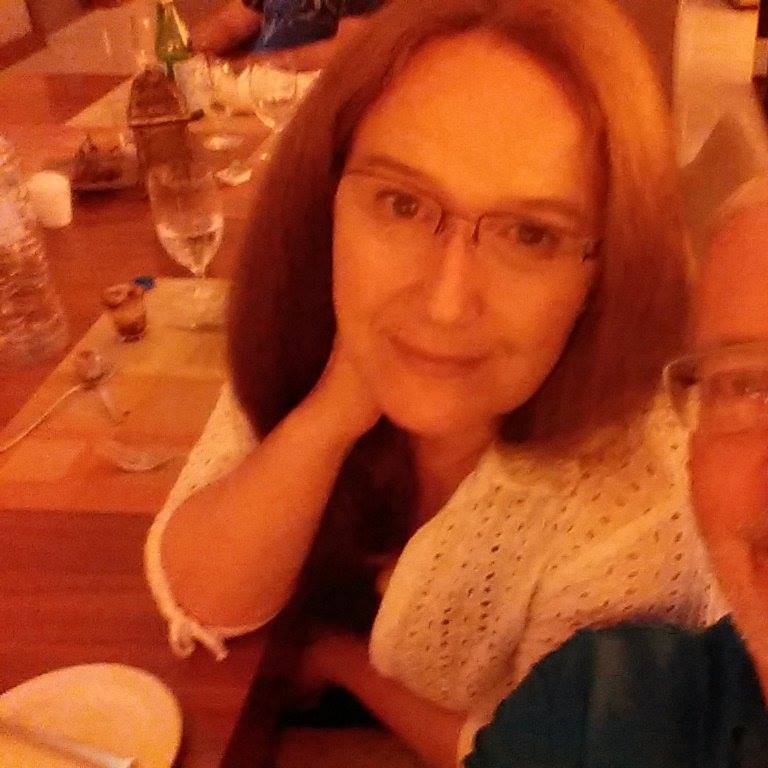 Sometimes people ask me, "Why do you give the curricula and products you review such high marks?  Is there anything you DON'T like?"  Other people people ask me, "Why are there so many money saving tips and free resources on this site?"  I explain all that and more HERE.
Please let me know what you think and what else you'd like to know in the comments.  If you can, review Math U See Geometry or send a friend to review it.  Readers would love to hear your thoughts.
All the best,
Elizabeth