Reading With a Purpose
Your teen gains the most from what he reads with homeschool literature study guides. When you provide basic literature guides for books on the college reading list your teen is certain to understand them better. Obviously, that's a worthy goal. Many literature study guides include word studies and composition exercises, negating the need for for language arts curricula. When you provide history through literature studies your teen can save time on both social studies and language arts.
What's best for your teen?  You decide!  But first, let's have a look at the options.
Basic Homeschool Literature Study Guides
Sometimes the "Cliffs Notes" are all you need and want.  No problem. You can easily find that kind of literature study guide.  For one thing, there are the Cliffs Notes and their more contemporary competitor, SparkNotes.
You and your student can learn the concepts an English teacher would cover in a high school or college class from Cliffs Notes or SparkNotes.  Those Cliffs notes which have been published in the last two decades have relevant images from art and classic illustrations.  (The older Cliffs notes do not.)  SparkNotes make suggestions about potential essay topics relevant to the featured classic.   You decide how you want to use these resources.  Obviously, you can prepare your lessons using these references, or you can use them as textbooks for your student.
Dover Publications publishes great classics with the study guides in one convenient paperback.  This can mean significant savings.  Further,these study guides align with Common Core standards.  Dover has Shakespeare's more notable works covered, plus many other great British and American classics.
Exclusively for Homeschool Use
What about purpose-built homeschool literature study guides?  (Yes, that's a thing!) This is the Memoria Press Literature Curricula collection.  (Scroll down to find some classical literature guides appropriate for high school.)  Memoria Press specializes in classical education.  Unsurprisingly, their literature guides are a great way to explore great classics in depth.  As a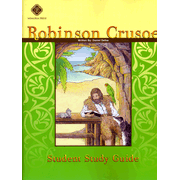 bonus, you'll get a taste for how the classical approach works with your teen.  These guides don't just explain great works from a literary point of view, they contain questions and thinking exercises designed to teach your teen to "read with a purpose."  The Memoria Press experience is quite traditional, so your student works from one guide while you work from the parent/teacher guide.  As you'd expect, your parent/teacher guide provides you with the answers to questions and more background information, allowing you extensively supervise your teen's literature studies.
While Memoria Press was very nice, I preferred Progeny Press homeschool literature study guides.  Why?  I found them to be more affordable and easier to use, due to my teaching style.  I tended to encourage independence in my children during the high school years.  Progeny Press provided one literature guide for each book.  There was no dichotomy between the information provided the teacher and student, because we both got our information from the same source.  I liked the lower cost, and my kids liked the feeling of empowerment.  They worked harder and studied deeper when simply encouraged and supported, rather than being prodded and evaluated.
You Are in the Driver's Seat!
As the homeschooling parent, you determine your own teaching style.  Consequently, you choose the best homeschool literature study guides for your homeschool based on criterion which are unique to your homeschool.  Unsurprisingly, there are many, many more choices available to you beyond the five I've discussed thus far.  I encourage you to have a look around.  For convenience, many parents simply buy a language arts program for each year of their teen's high school career.  This makes things very easy for the parent, but there is at least one more way to make your life easier!
Have You Ever Considered History Through Literature?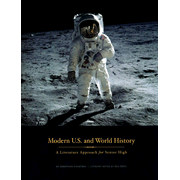 I did.  This is what the kids and I did practically every year after we abandoned canned curricula!  I chose History Through Literature because it allowed me to reduce the kids' workload and enrich their curriculum at the same time.  Their workload was reduced because all of their language arts lessons were taught in the context of literature and history.  They wrote letters, research papers, and essays of every description in the context of the history they were studying and books they were reading.  I put two grades at the top of each paper, one for social studies and the other for language arts.  I coached them in composition, grammar, spelling, research and history at the end of every assignment.  We read the same books and engaged in spirited discussions.
Did the kids love every book?  No way!  That being said, they enjoyed many of the books and they recognized that they had no busy work or repetitive assignments.  Everything we did together had a valid purpose.
My favorite History Through Literature Guides are from Beautiful Feet Books.  I used Beautiful Feet History Through Literature Guides because they offered my children the very best in Language Arts and Literature.  The books were timeless classics, the history was impeccable, and the assignments allowed me to cover every conceivable type of composition my teens needed to become proficient in.   Because I used these history through literature guides I only assigned a few stand alone literature studies.  Basically, these extra studies represented genres that just weren't applicable to their history studies, but still important to a well-rounded education.
Literature, History & Bible
OK, so I've admitted my love affair with Beautiful feet History Through Literature Guides.  Yes, I adored Beautiful Feet, but many of my friends succeeded with other programs.  A favorite among them was Sonlight.  Sonlight sells full curriculum sets, and I believe they are a good value.  That's not my point, however.  My "Sonlighter" friends used Sonlight's History and Literature guides for each grade, used their local library for most books and bought a few as well.  Like Beautiful Feet Guides, Sonlight Guides provided both a full History and a full Language Arts Program, combined for greater efficiency and enjoyment.   Sonlight Guides also incorporated significantly more Bible study, if the parent elected that option.
Multidisciplinary Studies = Value Added
Homeschool literature study guides can be roadmaps for covering great book sthoroughly and professionally, and that's great.  Ideally, they can be more.  They can be part of a language arts or history through literature program that is truly multidisciplinary.  The benefits of combining topics in this manner can extend beyond what most people consider possible.  (Isn't that why we homeschool?)
I urge you to get brave and creative.  Today, a single unit study on one great book.  Tomorrow, or next year, consider a curriculum combination that includes literature studies that cover all or most of your students' language arts requirements.  If you're feeling really bold, and your teen loves to read, consider history through literature.  You won't regret it.
In Closing
Tomorrow I'll be writing about high school language arts curricula.  I decided to write about literature studies first, because I consider them so integral to an understanding of all the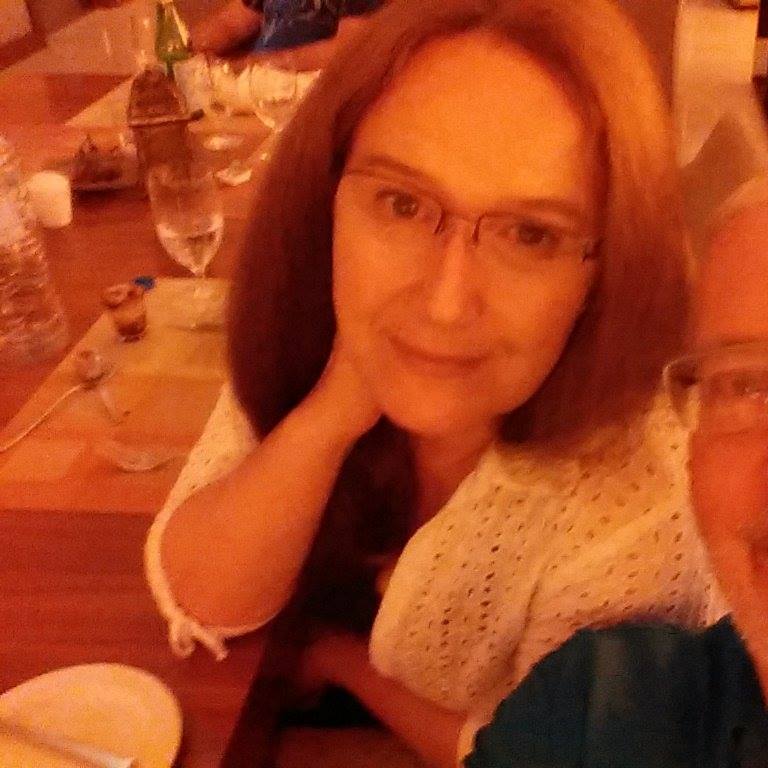 homeschool possibilities.   I think I've shared enough today that you can see why!
Please drop me a line in the comments section.  I'd like to know what you think of this post.  Also, I'd like you to share any questions you have.  I will respond in less than eight hours – every time – I promise!  That's just the way I roll.  I love, love, love to hear from readers.
All the Best,
Elizabeth
PS:  This post is about Literature Study Guides.  If you would like to express you feelings about homeschooling, please visit a post on that topic.  As always, I love hearing from you!