Focus on Composition and Literature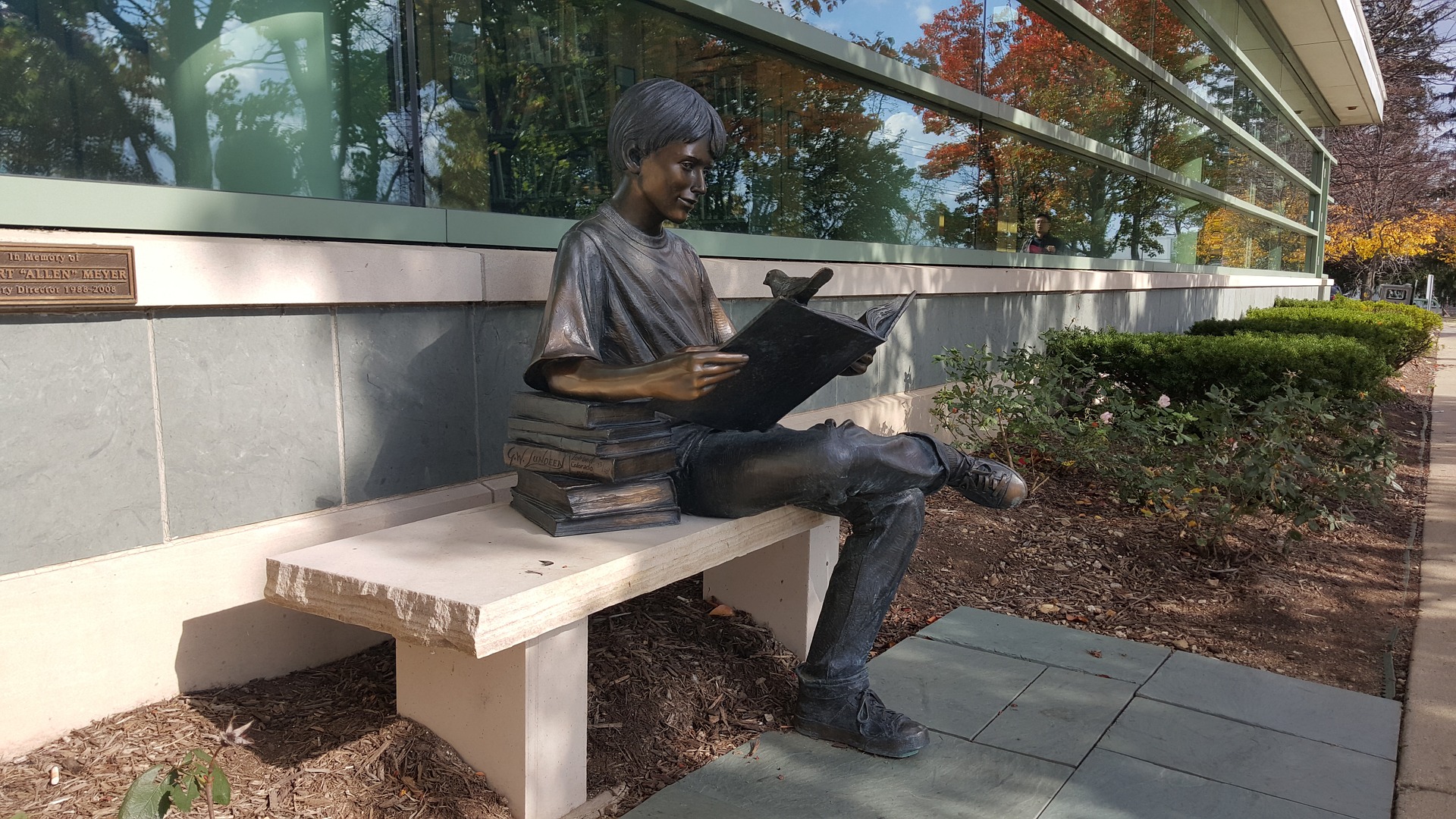 In the high school years a good homeschool language arts curriculum covers literature and composition thoroughly.  Teens have generally covered grammar, spelling and basic composition in middle school.  While some curricula will still cover these topics, not all do.  Teens develop strong writing skills and broad exposure to different forms of literature in high school.  That is the natural focus of high school language arts.  Students who need remediation in Spelling or Grammar may need supplemental material.
Your teen should have a great time with language arts in high school, because he gets to read great books and express his own opinion.  If you spend minimal time on the books he doesn't like and really delve into the ones he does, he'll reward you with his best effort.  Likewise, you can encourage your teen to write about topics that really excite him.  If you do so then sting of having to master various types of essays will be reduced.
Recall the Joy of Reading!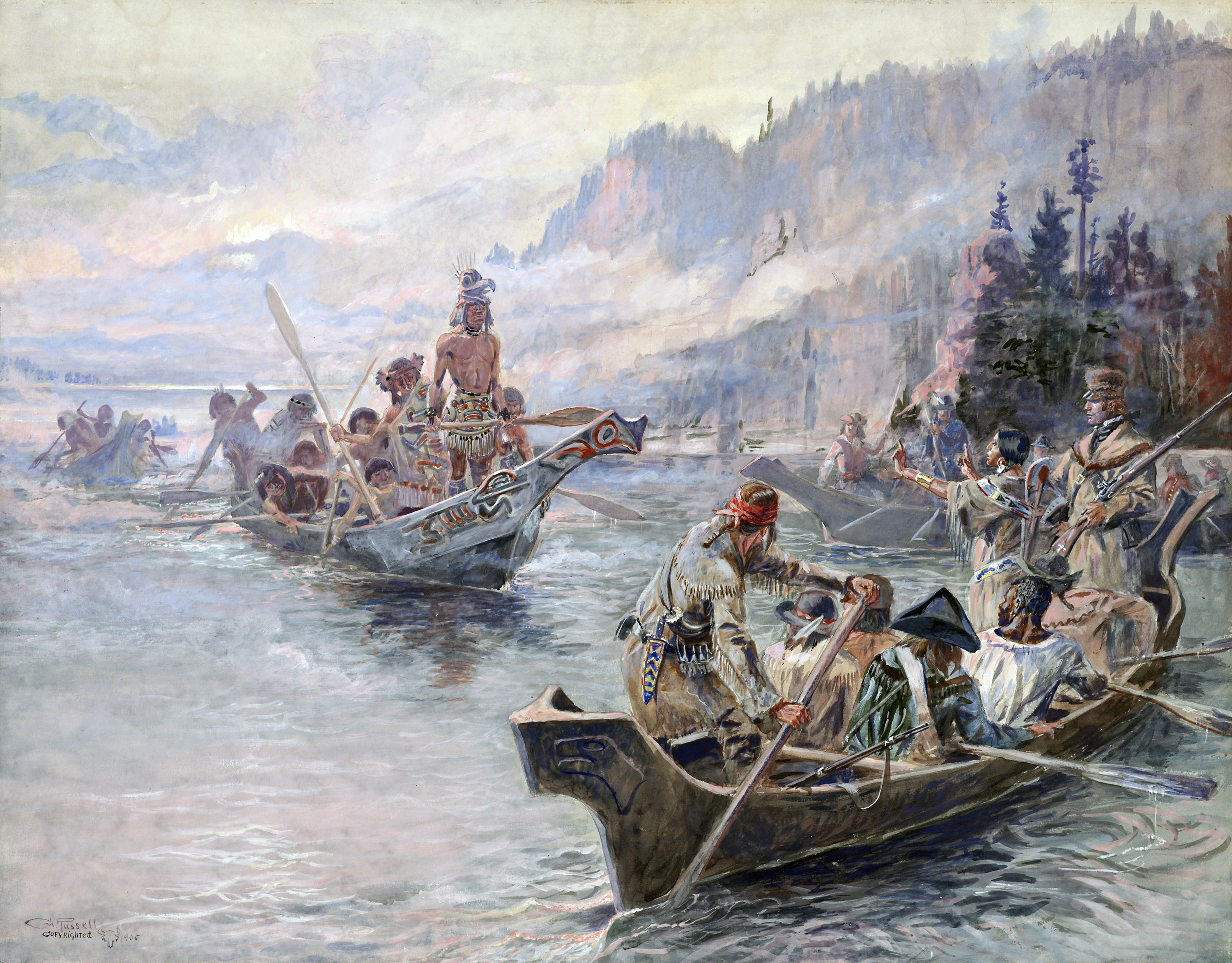 Remember the best thing you ever read?
Boy, I sure do!  I loved to read, and I read everything I could get my hands on.  I loved literature, history and science.  Usually I read biographies and historical accounts of great explorations and inventions.  In general I loved to read, but only when I was choosing the books!
If you have a student who is a proficient reader, I strongly suggest that you choose one of the literature programs that will encourage this student.  Basic literature courses cover a few books with excruciating thoroughness.  This is cruel and unusual punishment for a student who loves to read.  Choose one of the curricula which covers more books and allows the student more flexibility in book choices, and you'll find your enthusiastic reader will really thrive.
What if your kid does not like to read?   In this case it's better to choose a curriculum that uses only one book from each genre, but allows the student flexibility in choosing each one.  You'll still get some push-back from your reluctant reader, but ultimately he'll appreciate that you're trying to accommodate him.
In general, my personal advice to you is that you choose a homeschool language arts curriculum that is right for you and your student.  I'm inclined to believe the more flexible programs are the best, because you want your student to like to read and feel confident when he writes.  Flexible plans help toward this goal, because the student reads and writes more when he likes the material.  Oh, you can chain him to the desk for a certain number of hours and demand a certain number and length of assignments, but you can't make him engage!  There really is a difference.
Your Best Homeschool Language Arts Curriculum Could Be Part of a Full-Grade Program
I covered full-grade curriculum sets a short while back.  These Curricula generally cover all the core subjects you need for an entire school year.  They cost a bit, but give great peace of mind.  They are particularly easy on the first time homeschooler.
The good news about covering language arts in this manner is that it's covered!   You just follow the step by step instructions and your kid gets exposure to all the typical material.  The bad news is that these programs may not meet your teen's needs or play to his strengths.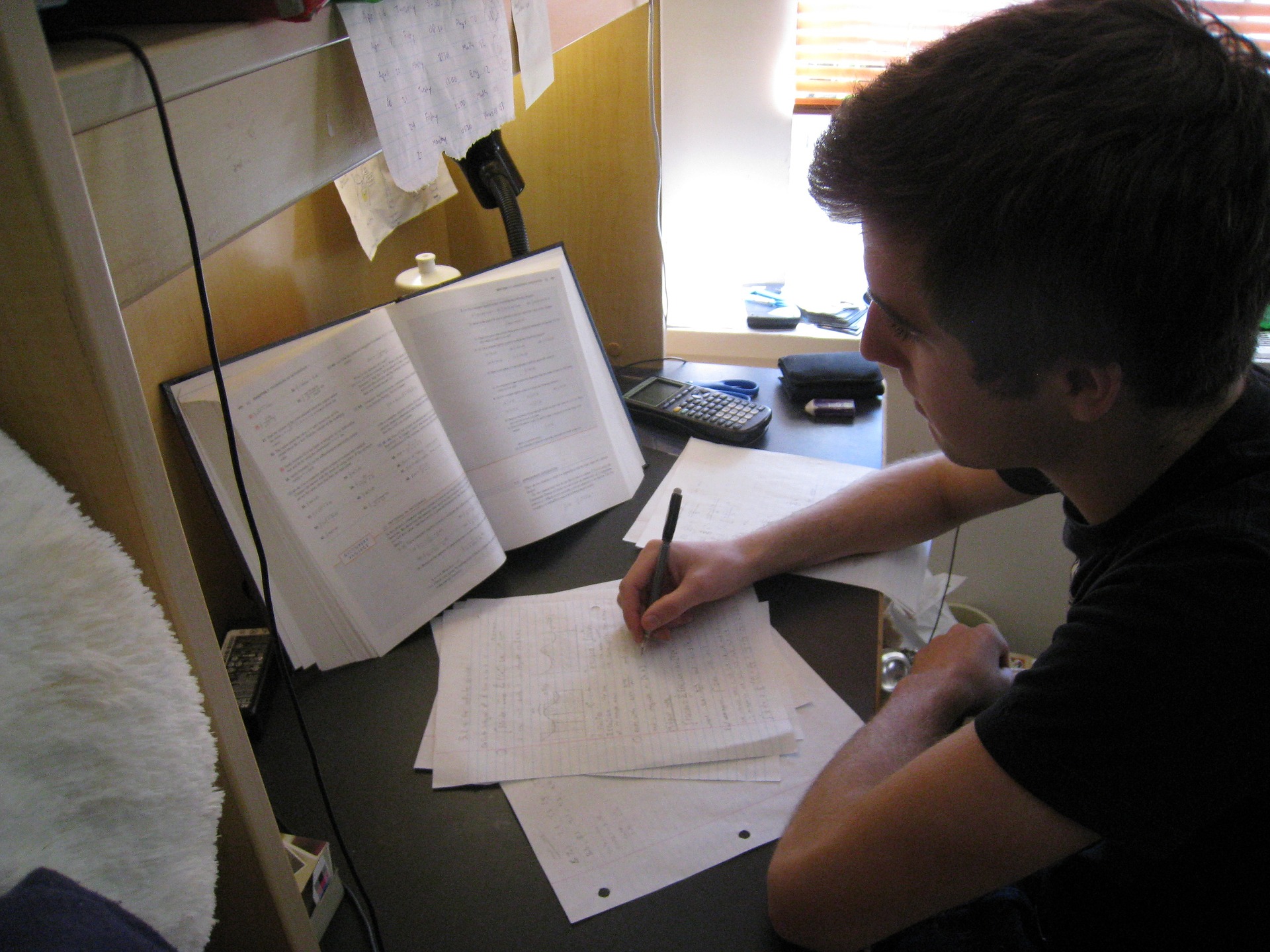 Full grade curriculum sets tend to play to the middle.  Avid readers often demand more books, and thrive when their social studies is taught in the context of literature.   Students who loathe reading have different requirements, as do those who truly dislike to write.  Furthermore, some students simply aren't on grade level.  For these kids the language arts portion of a full grade curriculum set may be a bad fit.
This is possible the most flexible homeschool language arts curriculum available.  That's reason enough to love it right there.   Students complete three to five Total Language Plus guides each year.  Most of the guides focus on one great piece of literature, but there is a study guide for short stories and another for poetry.   Obviously students and parents select the study guides based on the student's interests and abilities.
Parents spend about twenty dollars apiece on each study guide.  The elements of language arts, such as spelling, vocabulary, grammar and composition are covered in the context of the literature which is the subject of each guide.  These lessons and activities stress mastery learning, not memorization.  Students who already have strong spelling skills and mastery of basic grammar will be most comfortable with this curriculum.  Students read the assigned chapters in the book and follow up with the worksheets, field trip or hands-on idea.  For further mastery, students review spelling and vocabulary each day using the provided flashcard activities, which are an essential part of the program.
Academically capable students who would prefer to study a limited number of books thoroughly will be happiest with this program.  There is a lot of room for flexibility here in terms of which books are assigned and how many.  There are also lots of options when it comes to activities.
So basic!  Parents and students looking for a basic, minimalist homeschool Language Arts Curriculum are will love this.  Each Gold book costs about twenty dollars, and covers a full language arts college preparatory course.  The number and scope of works included are exactly on target.  Not too many, not too few.  The literature selected is from great classics.  Many of them can be downloaded for free at the Gutenberg Project.  All of them are available through the public library system.   Each book is so popular that the student can easily and inexpensively acquire used paperback versions of each and every title.
Students who are not on grade level with respect to grammar, punctuation or spelling should have a supplemental program to help them get up to speed.  The Gold Books are great for students who are working on grade level and want to focus their energies on math, science or fine arts.
When the Student Loves Reading History
Literature study guides abound, and
they can contribute to making your homeschool language arts curriculum great.  A certain class of homeschool literature guide stands apart.  History through literature is your ticket to a great language arts and social studies program.  You can cut down on the number of your student's assignments and increase the quality of those that remain.  Through these multidisciplinary studies your enthusiastic reader and history buff will have a blast.
I encourage you to have a look at the Beautiful Feet and Sonlight Literature study guides I covered in this post for insights into great curriculum solutions for competent readers who revel in social studies.  You'll be glad you did.
Focus on Composition
A good High School Language Arts program generally includes at least a semester of intensive instruction in composition.  That's where The Write Source comes in handy.  The Write Source is designed to be used in grades nine, eleven and twelve.  (I think that's overkill.)  Each of these courses provides exceptional focused instruction in composition.  Depending on your student's academic goals, one to three of these courses would be appropriate.
I sincerely believe most students are happier with a single semester of focused instruction in composition.  Grammar really should be covered thoroughly by middle school, and composition can be covered in a multidisciplinary approach within the context of other subjects.  Your teen's time is truly precious.  I beg of you, don't overdo when it comes to stand-alone high school composition studies.  Rare is the student who enjoys these courses!
A Gentler Way
The Cozy Grammar Basic Essay Course is more than the title suggests.  Retired Canadian schoolteacher Marie Rackham is a gifted language arts teacher.  She teaches Grammar and Punctuation, and she also teaches composition.  Her Basic Essay Course covers research papers and a many forms of essays.  Her videos are very pleasant to watch, and her exercises are quite practical.
If you are looking for a composition course for a learner who may need a multi-sensory approach or a simplified program, I suggest you give MS Rackham's essay course due consideration.  It may be just the solution for your struggling learner!
Putting it all Together
In general, your high school student should get at least two courses in literature and one in composition.  On the high school level, these form the base of a good homeschool Language Arts curriculum.  The composition can absolutely be taught in the context of literature and other subjects.  Literature can be used as a vehicle to study social studies and other topics, though social studies is by far the easiest.  You're the homeschooling parent – you decide.
As you pick your way through the choices, I suggest you consult your teen!  Your teen will appreciate the chance to take part in the selection process of his own homeschool language arts curriculum.  He will participate with greater enthusiasm later in the year if he feels he was allowed to contribute to the curriculum decisions.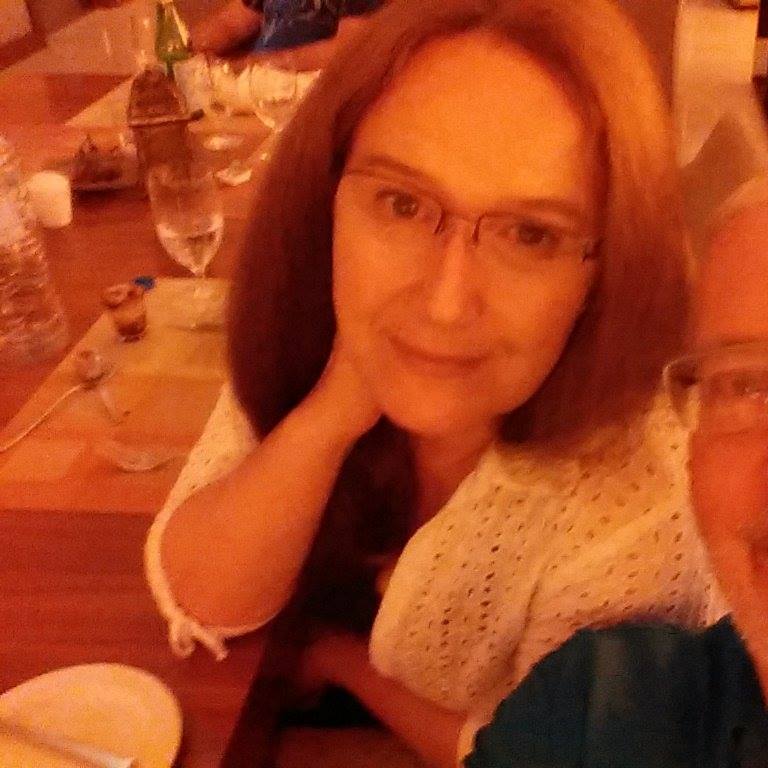 Please drop me a line in the comments section.  Let me know what you'd like to read about next.  Share your ideas and insights.  As questions!  I love hearing from readers, and I respond right away to all your comments.
All the best,
Elizabeth
PS:  This post is about Language Arts Curriculum.  If you'd like to share your feelings about homeschooling in general, please visit a post on that topic!  As always, I'd love to hear what you have to say.