Middle School is Over and Done With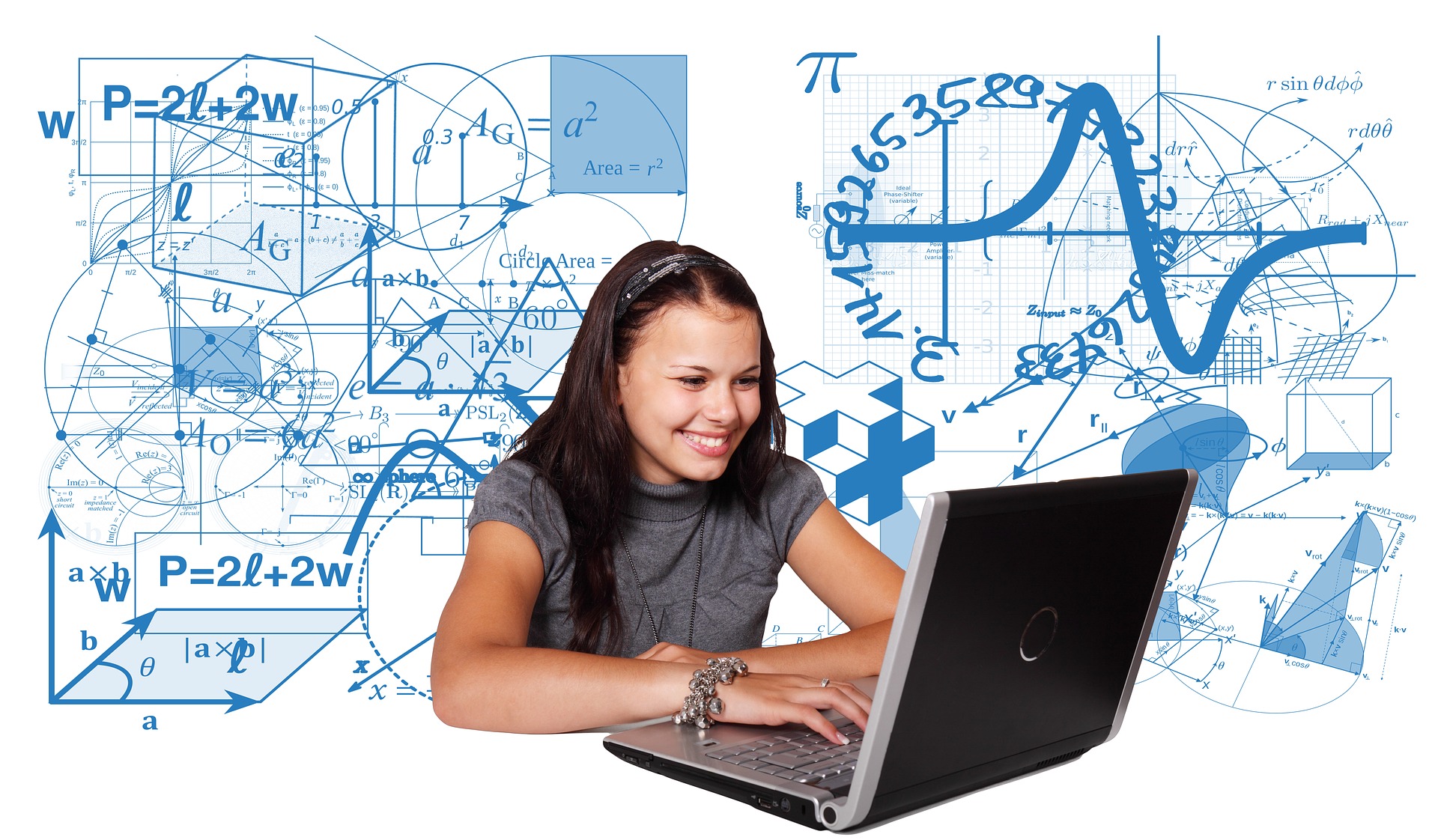 Let's find a homeschooling high school curriculum that's right for your teen.   Homeschooling programs fall into 4 distinct categories.  We'll review online programs, Christian curricula, secular curricula and the eclectic curriculum option.    Each option has its pros and cons.  Choices abound within each category.  Obviously we can't cover them all, but we will explore the most popular choices from each category.
Before you get too deep in your quest, include your new high school student in the discussion.  While it may not be clear yet whether your teen will be continuing on to a trade school or college, he will definitely have opinions about how and what he would like to study.  You will be glad you listened to what he has to say and let him make at least some of the decisions concerning his curriculum.
High School Online
Unsurprisingly, your perfect Homeschooling High School Curriculum may be online.  Do you have a reliable computer and consistent access to a good internet connection?  If so, this may be your ideal choice.  Online programs make record keeping simple, there are rarely any books to buy and very few materials.  Unsurprisingly, this makes for a very good fit when parents are busy or don't feel qualified to teach.
*For a Christian online program, please see "Monarch" under "Christian High School Curricula."
Many parents continue to enroll their students in Time4Learning all the way through High School.  Financially, this can be a good decision, because they only pay thirty dollars per month, per student.  Sadly, students may only take four classes at a time, and the mathematics courses end at pre-calculus.  Worse than that, families pay extra fees for foreign language and have very few electives to choose from.
Students enrolled in Plato Learning Comprehensive  take a virtually unlimited number of classes at once, and enjoy access to many more subjects than those using Time4Learning.  Even-better, it costs far less than all the competition.  This program comes in at a budget-pleasing fifteen dollars a month.  Unfortunately, students complain that it is very boring and repetitive.
This leads us to Acellus, the newest online homeschooling option.  Acellus crushes its competition, because at thirty dollars per month Acellus delivers a program that makes both parents and students very happy.  Students and parents alike appreciate the broad range of subjects Acellus offers.  In addition, Acellus is designed to detect when a student needs help and provide extra information immediately.  This responsiveness allows students to work more comfortably at their own pace.
The Secular Online Winner is…
I bet you can tell which online homeschooling high school curriculum I endorse!  Obviously, I think Acellus is  best for most families.  Advanced students, creative students, students who need help and students who are interested in trade skills – they all prefer Acellus.  If you're going to homeschool through high school online, this is the site most likely to meet your needs.  Over and over again in forum after forum, homeschooling families recommend Acellus over all the rest.  The price, the convenience, the parent/teacher resources and record-keeping, the quality of instruction and the extensive collection of course offerings all combine to make Acellus an unbeatable option.
Do You Need a Christian Homeschooling High school  Curriculum?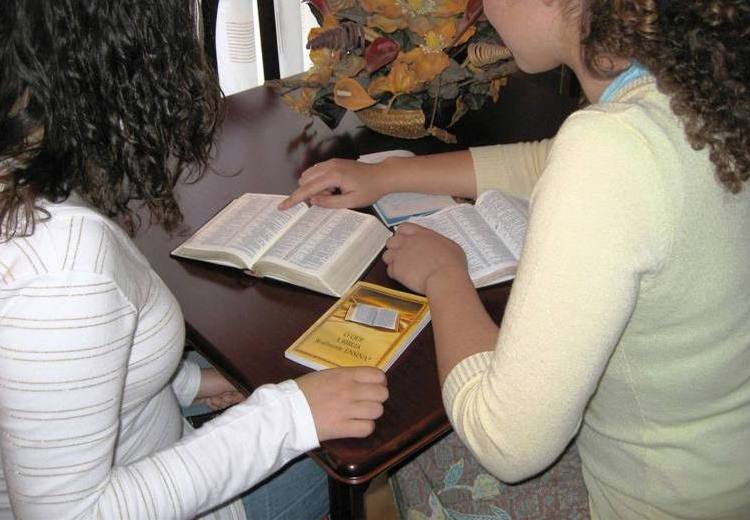 Generally Alpha Omega, a trusted name in homeschool curriculum, has developed and refined an excellent online program, Monarch.   Monarch provides Bible, history and geography, language arts, math, and science.  To the delight of many parents, Monarch also provides more structure and administrative support than most programs do.  Monarch makes record keeping a snap and even issues report cards and awards.   Unfortunately, electives must be purchased separately.  The cost is very competitive, because parents pay about three hundred and thirty dollars per year for one student or six hundred per year for the family plan.  Parents can enroll students from elementary, middle and high school on the same family plan, which means even more savings for some families.
Alpha-Omega prints a more traditional textbook and paper curriculum for each grade, first through twelfth.  A lot of people are doing just fine with computer and online based courseware.  That being said, some perfectly bright teens don't do well in those media.  Further, a reliable internet connection cannot follow you everywhere you might want to go.  For this reason and others, Alpha-Omega 5 Subject Mega Kits may be your one-stop shopping solution.   Each year costs about two hundred seventy-five dollars, and covers Bible, Math, Language Arts, Social Studies and Science.  Parents and Students universally love this option.  Alpha-Omega Lifepacs, as these studies are called, consistently earn five star ratings.  They're that good.
Does Your Teen Love to Read?
Sonlight is a Christian literature-based curriculum.  "What does this mean?" you might ask.  Well, teens who love to read revel in Sonlight.  If your kid already has a strong foundation in grammar, punctuation, spelling and composition, then it won't matter that Sonlight contains no direct instruction in those topics.  Students read and write a great deal in literature-based programs.  Their language arts educations are largely experiential, which is a fantastic way to learn.  Families who use Sonlight pay about seven hundred and fifty dollars per student each year.  For this price they receive a huge collection of literature and history books, a full science and mathematics curriculum.   The cost is significantly reduced for multiple students or families who reuse materials for younger siblings.
Christian Etc!
There many excellent Christian Homeschooling High School Curricula.  I will be reviewing many of them in detail in the months to come.  What follows is a list of the most trusted, with a brief description of each.
A Beka   Traditional Curriculum costing about $750.00 – $850.00 per year
Classical Conversations  A Classical Liberal Education – Quite Complex, Cost is Variable
Bob Jones University Press  Traditional Curriculum costing about $750.00 – $850.00 per year
Are there more?  There are always more!  If I've left anyone out you'd like to see added, please let me know in the comment section.
Traditional Secular Options
You don't have the same broad range of choices Christian homeschoolers do.  Unfortunately, finding a secular homeschooling high school curriculum is harder, or maybe it's easier!  It depends upon how you look at it.  There simply aren't as many secular programs that go all the way through high school.  You can do the ecclectic option, and most of the online options are secular.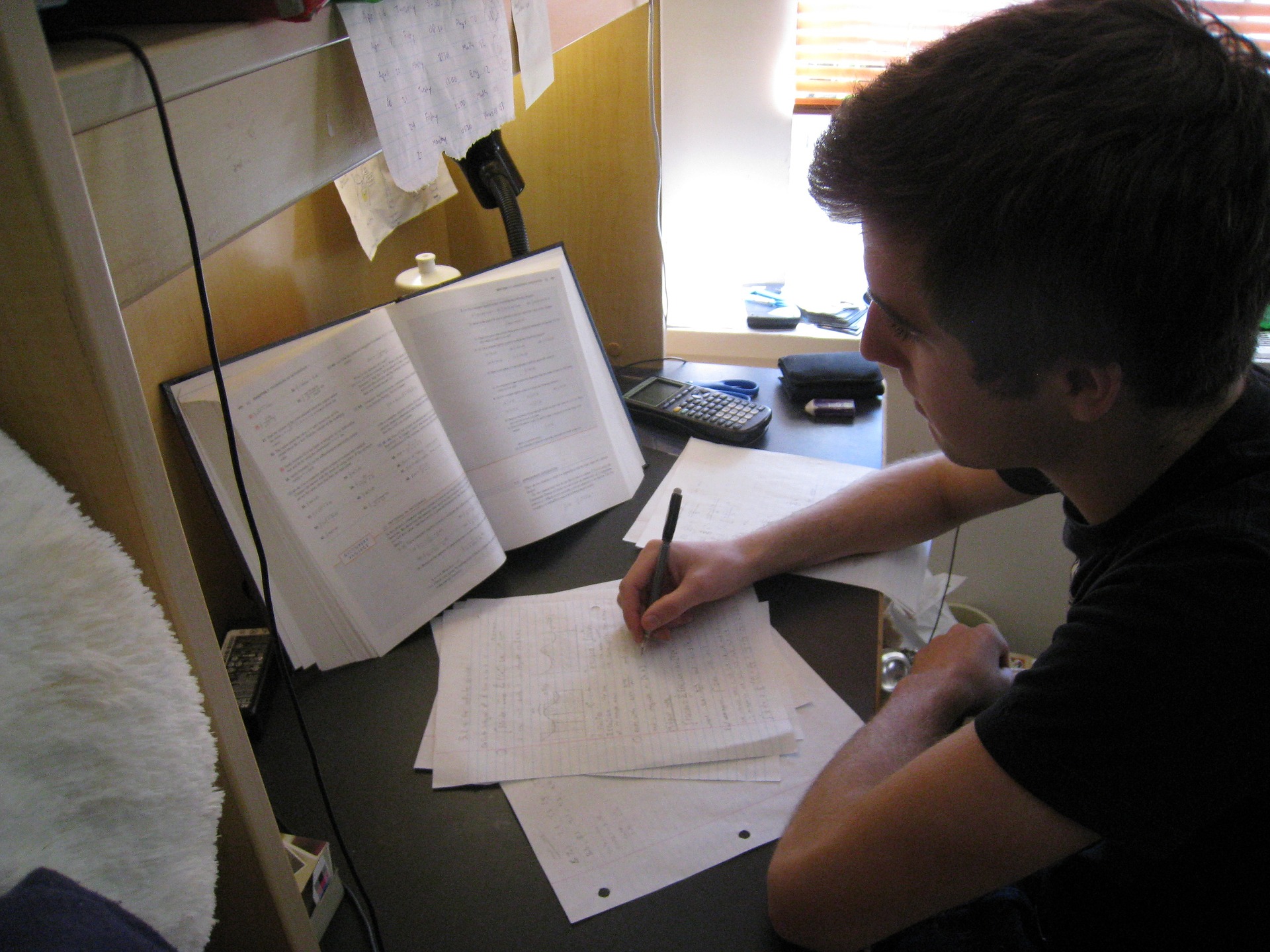 Timberdoodle, Timberdoodle, Timberdoodle, what can I tell you about Timberdoodle?  Well, Timberdoodle has both Christian and Secular packages, and they're pretty awesome.  Basically, they are where frugal homeschools  go every year to drool.  They put together beautiful packages full of really nice curricula and extras. I think Timberdoodle knows they're a bit pricy, because they've started selling economy packages as well as expensive packages with all the whistles and bells.  As almost always, electives are extra.  Timberdoodle's packages vary from $480.00 – $1060.00, and they're very much worth it.
What if you're dead broke?  Can you still homeschool?  Fortunately the answer is yes, but you will have to work a bit harder at it.  Discovery K12 is an online program that is mostly free.  (If I were you I'd wonder why it wasn't listed up with the online options!  I'll explain!)  Students enroll in Discovery K12 for free, but teachers pay fifty dollars per year for an account with which to monitor students' progress, keep records and generate reports.  Discovery K12 has cobbled together all their courses from free, open source internet material.   This means parents must grade classes from YouTube videos with assignments that consist of questions and essays.   If you're broke, have a good education yourself and lots of time on your hands, this may work out.
Is Your Teen One of a Kind?
(Do I even have to ask?)  All teens are one of a kind, hence the need arises for eclectic homeschool curricula.  Would it surprise you to know that most homeschooling families do this?  Due to the unique needs of each student and each family, eclectic options are very popular.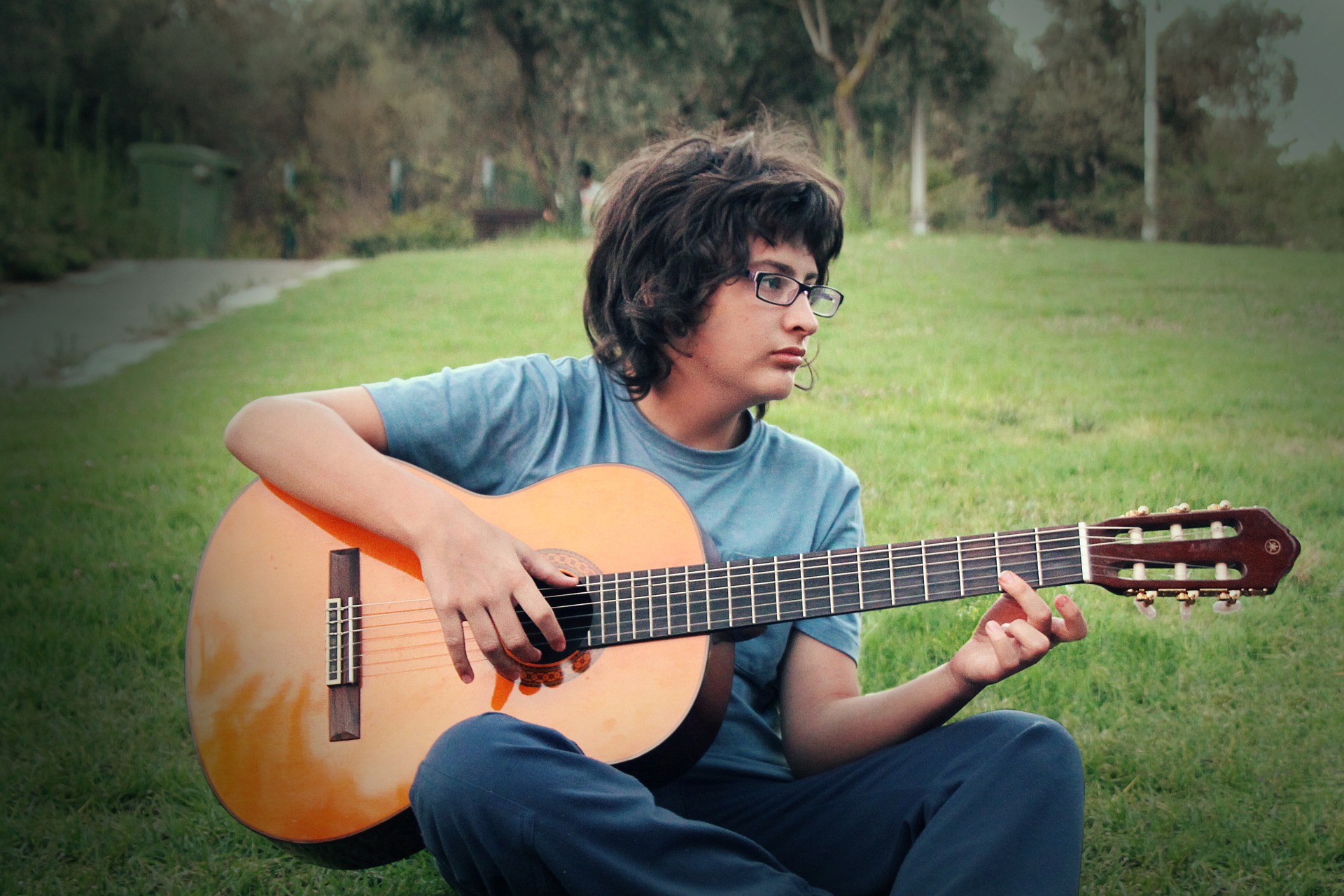 An eclectic homeschooling high school curriculum should contain Language Arts, Social Studies, Mathematics and Science.   Not surprisingly, many separate curricula for these topics are on the market.  In the next week I will explore those separate curricula in detail.  For now I would simply like to point out that each and every full curriculum source I've shared with you today has an option for you to purchase part of their curricum only.
If you  like one part of a curriculum – say the language arts, but don't like anything else, you can buy the language arts portion and go elsewhere for the rest.  Obviously, you can acquire each and every component of your homeschooling high school curriculum from different sources.  You can even write your own!  This is how most curricula were born to begin with.
You Can Do This!
As you can see, options abound.  Even better, you're never stuck with a bad fit.  If a curriculum component doesn't work for you, replace it!  Surprisingly enough, many curriculum purchases are made over Christmas.  Christmas seems to be the point in the school year where parents and students are most likely to swap something that doesn't work for a better option.
We've gone over your online options, both secular and Christian.  We've covered the more traditional options, and even explored a way you can homeschool through high school for free.  Last but not least, we've briefly touched on the eclectic option, which is by far the most popular.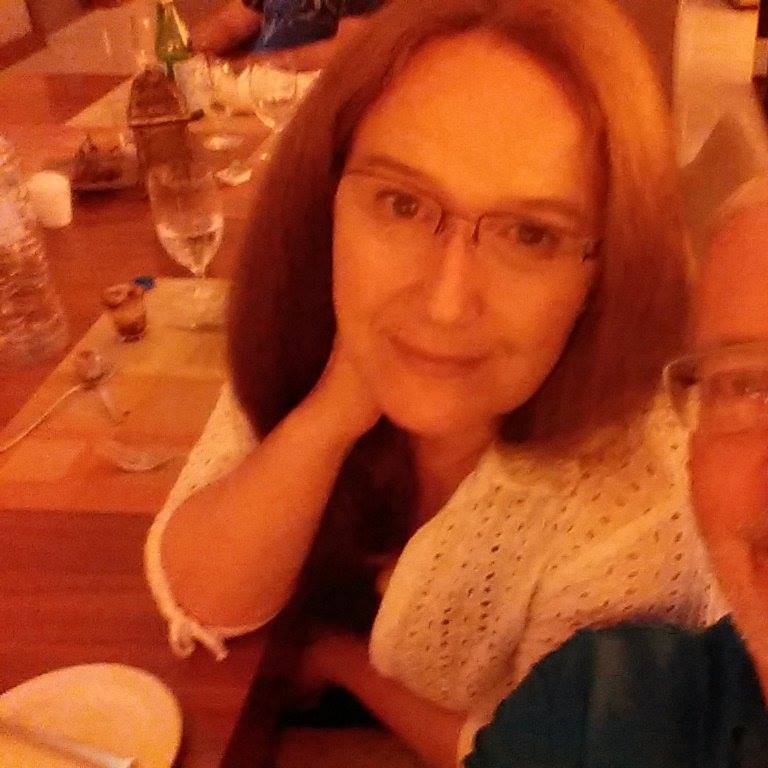 Have I missed anything?  Is there a curriculum you'd like me to add?  Is there a topic you'd really like to see me cover next?  Please let me know.  Tomorrow I will be writing about the common fears of parents who don't think they can homeschool.  Trust me, this topic would never have come to me on my own.  I am writing about this at a reader's request.  If you ask me a question or make a request, I will respond in less than eight hours.
All the Best,
Elizabeth