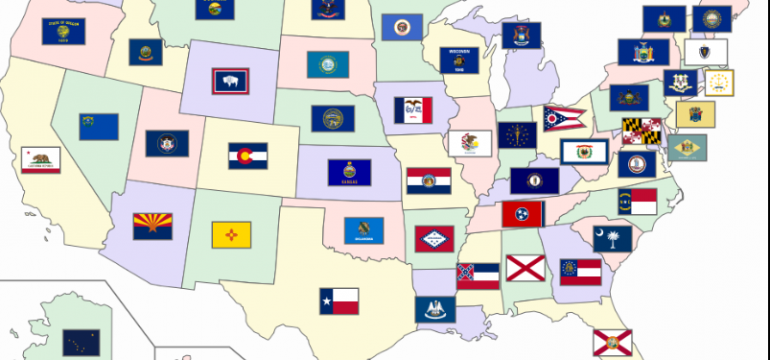 It Has Gotten a Whole Lot Easier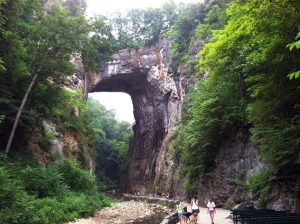 to find a great State History Homeschool Curriculum.  Over the last few decades some excellent resources have been created.  I am going to feature three excellent selections.  You should be able to select the one that is right for you.  Truly, you're homeschooling at the right time.  In decades past homeschoolers used discarded state textbooks for State History and government.  Now you have many better options.
Lapbooks & Journals – Oh My!
This secular State History Curriculum has everything a homeschool family needs to have a very complete, creative state history unit study.  It comes with Lapbook and Journal pages for every state in the union.  It is extremely economical and can be downloaded in minutes.  The Lapbooks are designed for grades K-8 and the Lapbook Journals are for grades 6-12.
This means the entire homeschool can study the same topic together.  I enthusiastically recommend this curriculum.  It is jam-packed with information and a wide variety of educational activities to help your students learn the material and become better students without even knowing it.  When they're done they'll have an elaborate lapbook to memorialize their achievement.  If you've never used lapbooks before, prepare to be amazed, and prepare to learn another educational tool that will make you a much better teacher in the years ahead.
For something a bit less structured,

try this prompted writing journal and structured research project for adventurous bookworms.  The student follows the writing and research prompts to complete a thorough study of their state.  Charlotte Mason, Unschooling, Whole-hearted and Living Book fans – take heart.  This one's for you!  It's intended for late elementary age children, but it would work through middle school as well.
If Structure is What You're Looking for,
try State History from Switched on Schoolhouse, a Christian interactive curriculum loved by an entire generation of homeschool families.   These state history curricula are 5 unit, 1 semester courses that meet the requirements of each state.  They're intended for grades 7-12.  The lessons are interactive and delivered by computer.  They cover everything you'd expect in a state social studies course, plus education intended to prepare the student to succeed in business.  There are video clips, 3D animation, learning games, quizzes, tests and organizational tools for parent teachers.  Printing lessons is an option, although answers will have to be entered into the computer later for full benefit.  SoS Social Studies lessons all challenge the student in a variety of ways, and the lessons will improve your student's overall scholarship.
Additional Resources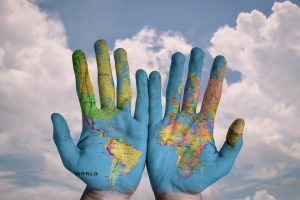 One week, when I was exceptionally tired, I made a complete and total fool of myself in front of my son over a "free" line drawing of Africa that turned out to actually be South America.  Yeah, I was deeply mortified.  Fortunately my son was too smart to fall for it, and pointed out to me that the mislabeled, "free" image from the internet was flawed in many ways.  I took a deep breath and bought a CD I considered very expensive at the time.  It was Uncle Josh's Outline Maps.  The price has not changed, which arguably means it's cheaper.  After all, that was quite some time ago.  I use that CD pretty regularly, and I would definitely be using it when teaching a state social studies course.  It has great line drawings of every state for the students to label and use over and over, potentially making separate economic, political and natural feature maps.  One of my friends bought the book version, and she's as happy with her purchase as I am with mine.  We just have different ways of printing the maps.  They're both good products.  I believe the book is less expensive.
I also bought a world atlas and a U.S. atlas.  They were nice.  I'm a book person.  They were also very expensive, very heavy and nearly impossible to lug about.  If you can get by with The World Atlas Online, I think you'd by wise to do so.  I am reluctant to suggest a particular atlas.  They change from year to year.  As far as a U.S. Atlas is concerned, I suggest you consider these books by Gabrielle Balkan.  These are excellent resources for spicing up your state history and social studies program.
In Closing,
a bit of advice.  Enjoy teaching your children.   State Social Studies should be fun.  Field trips should be the order of the day.
In institutional education, texbooks tend to be written by large staffs of people who imagine themselves, collectively at least, to be unbiased.  When you buy homeschool curriculum written by one person, you inevitably expose your children to that person's perspective.  Do not worry about this.  Instead, buy curricula and supplements written by people who have different perspectives.  It will enrich your child's social studies education to learn to recognize these authors' perspectives.
You will have good days, bad days and days when you think you can't go on.  Those are good days for field trips or independent projects for your kids, depending on what you can handle.  State history and government studies are great opportunities to really have fun with your homeschool.  Let this be fun.  Pick out the curriculum you think you and your kids will enjoy, and set out to enjoy it!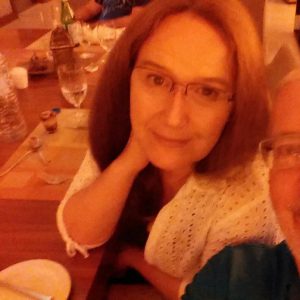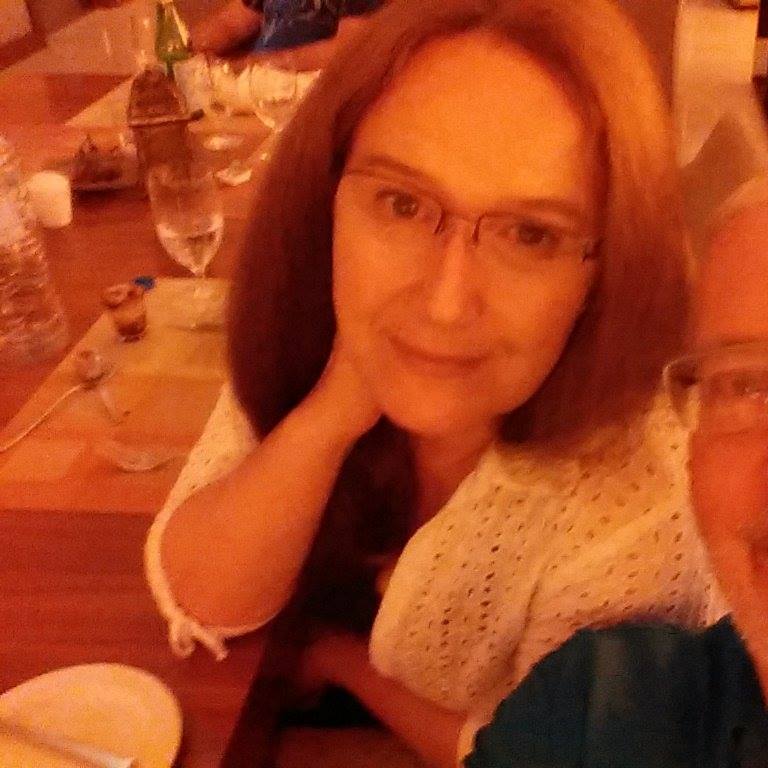 Please take the time to comment below.  Ask questions.  I'll answer!  Share your own advice and curriculum ideas.  Readers really want to know!
All the best,
Elizabeth