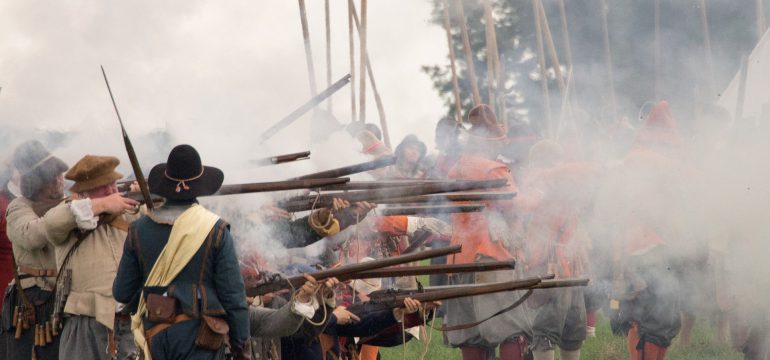 Welcome!  Let's Make Sure You've Found What You're Looking For.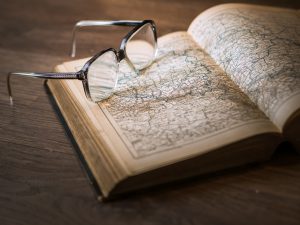 If you're looking for a homeschool social studies curriculum, trying to understand homeschool social studies curricula a bit better, or preparing to build your own homeschool social studies curriculum, you've come to the right place.  We're going to discuss all of that.  If you were hoping for something else, please take the time to tell me about it down in the comment section.   I am always striving to improve, and your remarks are very helpful to me.
What is Social Studies?
If we're trying to find or design our homeschool social studies program, the first thing we need to be certain of is what social studies is.  Most of us would agree that History, Geography, Government and Current Events are all part of social studies.  To modern professional educators, social studies is an enormous hodge-podge of topics.   Home educators should at least be aware of what social studies means within institutional education.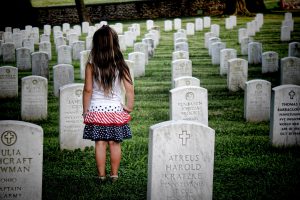 I encourage you to skim over the ten themes of modern social studies, as described the National Council for the Social Studies.  Personally, I find these themes to be excessively broad and vague.  Further, most of these themes are woven into normal family life. It is intriguing to note that the exact standards are not available on the internet.   While awareness of these ten themes is helpful for understanding the general trends in national education, You should ultimately be asking yourself what social studies means in your homeschool.
A more concise, sensible guide for preschool through eighth grade can be found in The Core Knowledge Sequence. (Attribution: — This work is based on an original work of the Core Knowledge© Foundation made available through licensing under a Creative Commons Attribution-NonCommercial-ShareAlike 3.0 Unported License. This does not in any way imply that the Core Knowledge Foundation endorses the work.)
There has been a recent decrease in emphasis of state government and history education.  Curricula is still available to cover these topics for all 50 states.  As the parent/educator, you will have to decide for yourself how important these studies are.  I will be writing about that later this week, and will place a link to that post HERE when I'm done.  (Yes, I'm done!)
For High School, keep in mind that a typical high school social studies program consists of a year of U.S. History, A year of World History, a semester of Government and perhaps a semester of an elective from the social sciences.  That's plenty – trust me!
Secular Curriculum Which Meets National Standards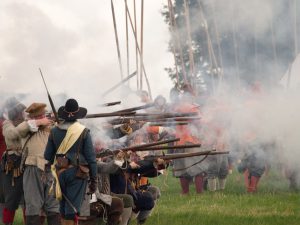 For a "Plug n' Play"  curriculum that covers the current national standards, consider Harcourt Horizons Social Studies for grades one through six.  For grades 7-12, please see the list of Holt McDougal homeschool packages sold by Houghton Mifflin Harcourt (HMH).  They are all comprehensive, secular social studies programs that align with national standards.  They're beautifully illustrated modern textbooks which come with a parent guide on DVD, student exercises, quizzes, tests and answer keys.  (It is less expensive to buy the younger grades' packages from Christian Books and the older grades' packages from HMH.)
There is an huge variety of homeschool social studies curricula which is not aligned with national standards, but still holds enormous value.  I could not possibly review every one of them.  I am an eclectic homeschooler – I draw curricula from a wide variety of sources.  I believe my children benefit from these differences, much as the benefit from relationships with different people and travel to new places.  For this reason I can personally vouch for a remarkable variety of curricula.
Social Studies Curricula I Have Personally Used
We used one of the Story of the World curriculum sets during a very hard time in our lives.  Even though we were constantly stressed out and tired, this curriculum set made our history lessons one of the highlights of every school day.  It was set up to teach history and geography to children from kindergarten through middle school simultaneously.   This popular homeschool tactic allowed all the children in the family to study together while being challenged at different levels.
Most years we used History Through Literature with Literature and Study Guides from Beautiful Feet Books.  This practice was compatible with my preference to teach language arts together with social studies.  This allowed us to cover more material in less time, and more enjoyably. The Literature Guides from Beautiful Feet Books were based on the Charlotte Mason system.   Several of the Free Curricula I reviewed earlier were also Charlotte Mason programs.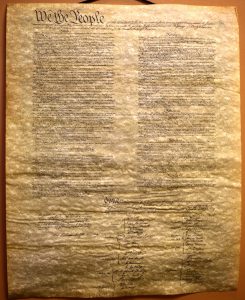 I used You Decide! Applying the Bill of Rights to Real Cases along with Our Living Constitution in a cooperative setting for a middle school government class.  They loved it.  I used these books because they were good, but also because they had very liberal copyright protections which allowed me to make all the black-line reproductions of the pages I needed for the students.  The cost of the class was negligible.  The kids learned a lot and had a great time debating the court cases together.
For high school students I used A Noble Experiment: History & Nature of U.S. Govt. with the Socratic method in a cooperative environment, with excellent results.  I used the curriculum again with my son while we were traveling internationally and living out of our suitcases.  The small, lightweight DVDs and workbook were much easier to travel with than the Calculus and Physics books we were also lugging about!
I used the Brenda Runkle Geography Studies textbook and workbook for Geography with both of my children.  Used together they formed a comprehensive geography study with both traditional memorization and a good understanding of modern geography concepts.  I highly recommend this curriculum.
Reputable Social Studies Curricula I Haven't Used
Are there other good curricula out there?  Of course.  People homeschool for a variety of reasons.  Each child and parent is unique in abilities and needs.  I have listed two more options below which friends of mine have used with great results.  If there's another curriculum you'd like discussed, please mention it in the comments.  I'll get back to you right away.  One of the benefits of two decades in the homeschool community is a vast array of supportive relationships.  If you want to know about it, someone in my network has the answer.  I just have to ask.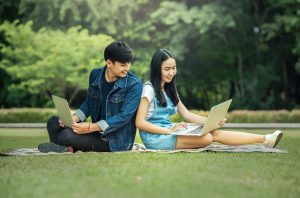 Prepworks is a secular option that is reasonably priced, meets national standards, uses a multi-sensory, interactive approach and adaptive learning principles.  It is intended for middle school and high school students. It is a reputable company that serves both institutions and families.  Many secular homeschool options are very expensive, controlling and intrusive.  Prepworks has none of those problems, and delivers excellent, easily quantifiable results with little or no parental effort.
Bookshark is a literature based program with costs that are precisely in line with the average annual cost of homeschooling.  In other words, while the price seems steep up front, it's quite normal.  It is a secular program which is based on the study of history and geography through literature.  This is a popular homeschool approach which has worked well for countless students.  Sonlight is the very reputable Christian version of this program.  Many people use Sonlight or Bookshark curriculum with books from the library or purchased from discount sources.  Both are outstanding programs.  Sonlight and Bookshark both include instruction in reading and a very good grounding in literature.
Yes, of Course There are More Options.
There's a lot of homeschool curricula out there, and more content being created every day.  I encourage you to choose a curriculum that you think will work for you and your child.  If you don't see what you want, you can mix and match curricula or build your own.  Use the The Core Knowledge Sequence as a planning tool for grades preschool through eighth grade.  Try to find standards for planning high school social studies that are in line with your values and goals.  Here is a Scope and Sequence Description of the social studies programs of New York City's public schools, for instance.  Surprisingly enough, there's very little diversity in these plans from state to state in the U.S.  Some regions are more forthcoming about their programs than others.  Don't worry if you can't access the very latest information from your local public school.   Any reasonably current plan from the U.S. will suffice.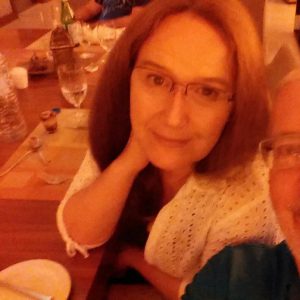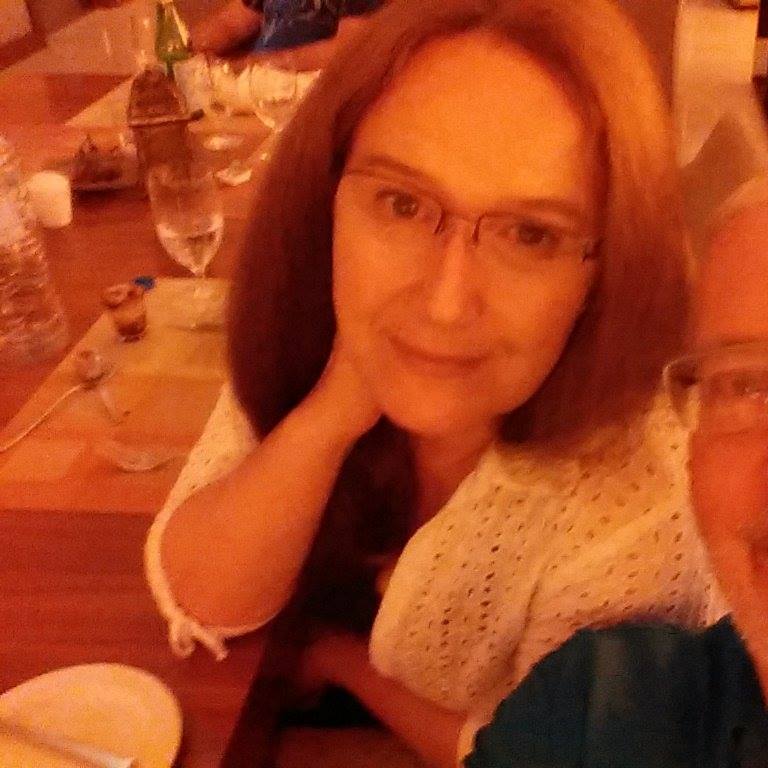 If you have questions, comments or a particular curriculum you'd like to discuss, please leave a comment.  I'd love to hear from you.
All the best,
Elizabeth