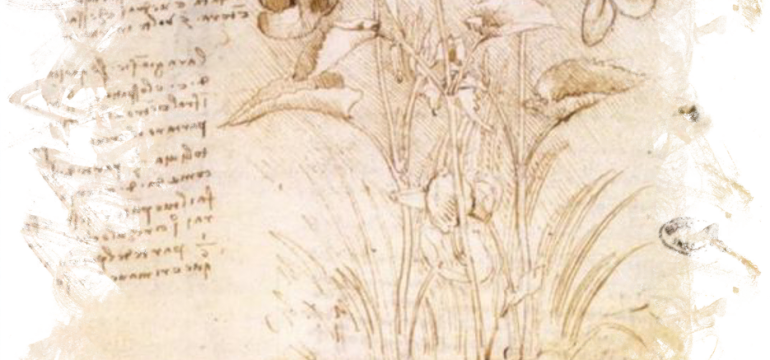 Language Arts, Mathematics, Science, Social Studies and Much, Much More
Middle School Homeschool Curriculum should be the stuff of high adventure.  You've laid your kids foundation in elementary school.  They can read, write and perform calculations.  You don't yet have to worry about making sure your kid's high school transcript meets the expectations of their preferred college.  Your kid is developing a capacity for abstract thought.
"Oh the thinks you can think!"  Dr. Seuss (Of course!)
OK, that was corny, but I'm not taking it back.  I mean it.  Middle school is when the freedom of homeschooling lends itself most to adventure.  There are several Curricula which combine Language Arts and Social Studies, and at least one that incorporates Science with Mathematics.  Yep, that's right.  You could knock out the four main subjects with two classes.  These aren't fluff courses, admittedly.  They're best for kids who are average or academically advanced – but they're awesome courses!  They're full of literature, practical application, higher order thinking and fun.  Yes, fun!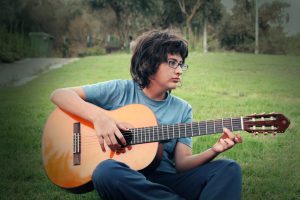 By getting your big four out of the way in two courses, you leave time for music, art, sports, a really good study of the human body, U.S. Government, and whatever else engages your child.  Further, by contextualizing language arts with social studies and mathematics with science, you are putting to use some of the best research-based techniques available.
Let's Talk Specifics, Starting With Language Arts and Social Studies
I have previously published posts on secular curricula and free curricula.  I could easily write about excellent Christian curricula on a day when I was feeling exceptionally lazy.  In fact, I'll probably write about it next week, because I deserve a break!  Today I'm writing about the uniquely wonderful curricula that has been written to engage adolescents.  If you need free a curriculum or something that closely aligns with common core, I suggest you see one of the previous posts for those options.  If you believe as I do, that learning should be fun – then this is the post for you!
Charlotte Mason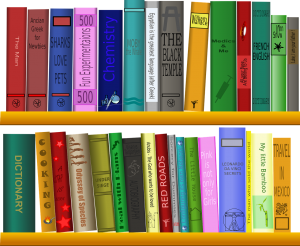 For Middle School Language Arts and Social Studies I suggest you combine language arts with social studies.  The most tried and true method is the use of history through literature study guides.   These study guides take you and your child through a fascinating romp through history and literature, Charlotte Mason style.   History through literature curricula give you an opportunity to advance your child's skills in language arts and knowledge of history at the same time.   These curricula include far more literature than most literature studies, and much of the material is biographical.  A working knowledge of the personalities that shape historical events gives your child a rich, vivid picture of the past that only becomes more detailed over time.  The people, places and stories stick with your child so much better than dry memorization.
One Paper – Two Subjects
When I assign writing to a homeschooled student, I always deliver two grades, one for the content and the other for language arts.  I can teach handwriting, composition, spelling, grammar and punctuation – without assigning many purely language arts exercises.  I just set the bar for each written assignment at the child's current level, and mark their papers accordingly.
Put Your Computer to Work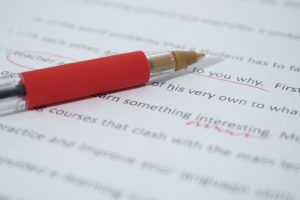 Grammar and spellcheck programs can catch many problems when children are working on a computer.  A good mix of handwritten and typed assignments can really move things along.  Handwritten assignments are good for assessments of progress and cementing material into memory.   Computer word processing assignments are good for giving kids instant feedback on their spelling and grammar errors.  Just remember that you don't want auto-correct functions turned on.  You want the program to highlight possible errors immediately, causing your child to immediately reflect on their writing as they go.
Beautiful Feet = Beautiful Curriculum
My principle recommendation for Middle School Language Arts and Social Studies is Beautiful Feet Publishing Company's History Through Literature Series.  Specifically, Modern American and World History BFB, Ancient History, A Literature Approach, and Early American History, A Literature Approach.
You can buy or borrow all the books needed for these literature studies, depending on your budget and personal style.  I bought one set used, and never regretted it.  I eventually sold that set for the same amount I paid for it.  (I love Home School Classifieds!)
A Fallback Position
Some sixth grade students are not academically ready for History through Literature, because their reading level is not sufficiently high.  For these students I recommend Story of the World, fully supported with workbooks and narration CDs.  I do not recommend you use these curricula exclusively through your child's entire middle school experience. Why?  Because it's written by a single individual, and therefor from a single perspective.  While using this curriculum spares your child the necessity of reading large numbers of books, it doesn't expose him to a large number of different authors, writing styles or perspectives either.  Personally, I think this is OK only for a single year.  Use that year to improve your child's reading skills to the point where another curriculum with a broader perspective will work.
Let's Talk Science – and MATH!
I think you always knew they went together hand in glove.  Did you know you could teach them together, at least in the middle school years?  Oh yeah!  This rocks.  The Life of Fred Series
is a homeschool classic.  There are three math books in the Life of Fred series which are designed for middle school.  Two of them, Pre Algebra 0 With Physics and Pre Algebra 1 With Biology, combine science and mathematics.
"When Will I ever use this?"

is a question Life of Fred curriculum users never hear!  Life of Fred is practical application on steroids.  The mathematics needed to prepare your child for high school math is taught in the context of science and real life applications.   It is by far the most economical, most effective math curriculum for average and academically gifted students.  It develops students' higher order thinking skills, and by directly linking real-world applications  with mathematics, it leaves students with a deeper understanding than their peers.  Students who use Life of Fred for a few years have a leg up on high school math and science, regardless of which curriculum they encounter later.
The principle objection parents and students have with Life of Fred curriculum is that the child doesn't understand it and the parent isn't knowledgeable enough to help.  If you never understood Algebra and don't have the time or inclination to learn, Life of Fred is NOT for your homeschool.  Just. Don't.  Eventually your child will need a bit of help, because Life of Fred demands that kids learn through exploration – not explicit instruction.  Every math student eventually needs an explicit explanation or two, and you need to be prepared to give it.  Don't beat yourself up over this.  Most parents are stronger in math and science or stronger in language arts and social studies.  Explicit instruction in mathematics is readily available, as is explicit instruction in science.
Math & Social Studies and Language Arts & Science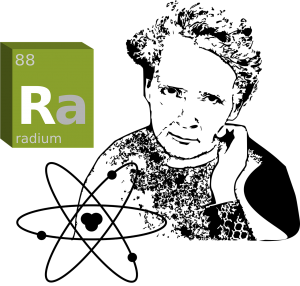 Yep, you read that right.  This History of Science, a Literature Approach curriculum really set my daughter free to enjoy the connections between scientific developments and human events.  Much of her language arts assignments came from this curriculum as well.  I made as much use of this curriculum as possible, along with a few unit studies, to form her language arts and science curriculum that year.  It was a golden time, and I'm convinced the experienced informed her love of engineering.
This Life of Fred Pre Algebra with Economics Curriculum is an excellent way to combine Social Studies with Mathematics.   You will probably never get a chance to do anything like this again, and it is unusual for middle school, or even high school, students to get such a thorough education in economics.  You will undoubtedly learn a thing or two as well.  Again, this curriculum allows you to cover two subjects in one class, helping your child enjoy and understand both topics far better than if they were studied separately.
The Extras
There are a lot of other topics that either coincide with your student's interests or are typically part of middle school.  Middle school students should experience art appreciation and techniques, music, geography, U.S. government, human physiology and health, athletics, and other subjects that coincide with their personal interests.   If you have particular knowledge or skills in these areas, it's a piece of cake.  Otherwise, I suggest homeschool cooperatives, sporting leagues, unit studies  and niche curricula.
U.S. Government
I used You Decide! Applying the Bill of Rights to Real Cases along with Our Living Constitution in a cooperative setting for a middle school government class.  They loved it.  I used these books because they were good, but also because they had very liberal copyright protections which allowed me to make all the black-line reproductions of the pages I needed for the students.  The cost of the class was negligible.  The kids learned a lot and had a great time debating the court cases together.
Geography
I used the Brenda Runkle Geography Studies textbook and workbook for Geography with both of my children.  Used together they formed a comprehensive geography study with both traditional memorization and a good understanding of modern geography concepts.  I highly recommend this curriculum.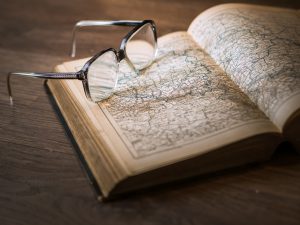 I used Geography, a Literature Approach for my son in late elementary school.  It can be used in Middle School.  It is better suited to that purpose, particularly if you also use Geography Based Writing Lessons, by Maria Gerber.  Again, by doing so you can accomplish geography and language arts in one class.  Depending on what else you're studying at the time and your student's needs, this will probably be sufficient to cover both topics with minimal supplementation.
Your weak areas
If you can't tell already, my weak areas encompass the fine arts.  Thank goodness for our homeschool cooperative, and the exceptional talent, education and good will of the homeschool parents who chose to teach those subjects to my children in the middle school years.  My children also took science labs, logic, debate, drama, an extra government class which was offered by a retired college professor, and so much more.
My children's health gave them a unique out in middle school.  Basically, their fitness program consisted of extensive physical therapy.  Both children suffered unusual health problems that required extensive surgeries and rehabilitations.  I do not recommend this!  Home school sporting leagues are a much better option.  Our children took martial arts, ice skating lessons and participated in local soccer leagues throughout their elementary years.  They hiked, canoed and sailed.  This is the route I recommend.  It really is the best way.  Encourage your adolescent to try many different athletic activities.
Unit Studies
One of the very best ways to fill in the gaps in your middle school program is to use unit studies.  There are may sources.  I am particularly fond of unit studies produced by Moving Beyond the Page. I suggest them to you because they're most compatible with the creative, multidisciplinary approach that works so well with adolescents.  These are well-written unit studies.  Middle school students should study Human Physiology on a developmentally appropriate level. 
Do I Have To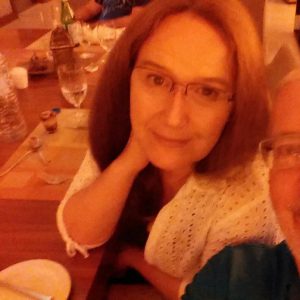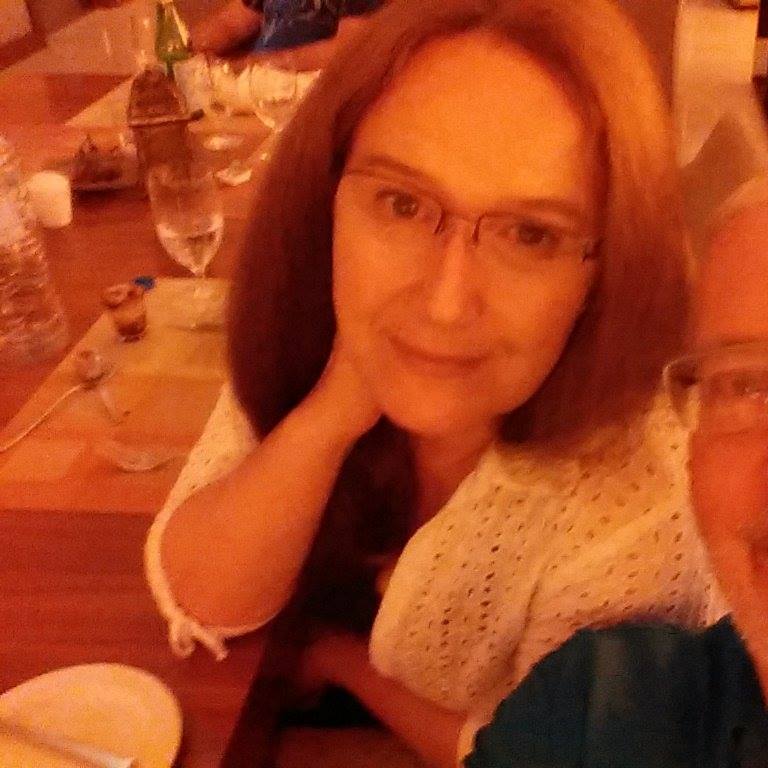 do it this way?  No!  Of course not.  These are my suggestions, based on my own experiences and fond memories.  There are a lot of alternatives.  Please drop me a line in the comment section.  Let me know what you think, what your concerns are and what you would like to know.  I love comments, and I read them at least every 8 hours, getting back to everyone who has questions.
All the Best,
Elizabeth